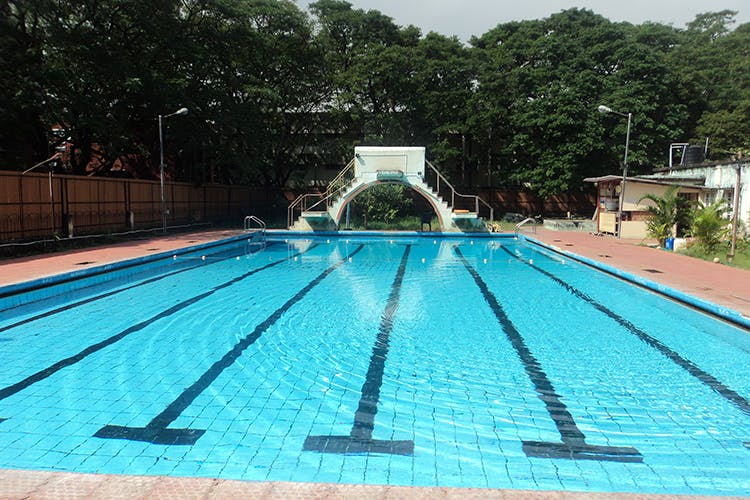 A Broke Person's Guide To Working Out This Summer
There's nothing such as "too broke to work out", and if your wallet is keeping you from getting fit this summer, don't worry, we've got you covered. Here's the broke person's ultimate guide to work out and get fit this summer, and it's got running, cycling, swimming, and all that fun stuff!
Run, Run, Run
Running is the easiest (and cheapest) option to get fit, and since you require no equipment, you can do it on your own time. The best places to run include Boat Club roads, the IIT campus, and Marina Beach. Marina Lighthouse to Napiers Bridge, Theosophical Society to Bessy beach, and the run-up and down St. Thomas Mount are some of the best running routes. You can also run at these awesome parks in the city for free!
Ride The Waves
Did you know that surfing is one of the best ways to get fit? Since it engages your upper body, core, and legs, it will give you a comprehensive workout, and frankly, you're going to be begging for more time with the beach this summer. Enroll in surfing classes starting INR 500 at surf schools around Kovalam beach and burn calories quick.
Get The Wheels Spinnin'
Another super affordable fitness option is cycling, and if your fitness goal is to increase endurance and stamina, tone your lower body, and lose weight, cycling is ideal. Pick up your bike (and don't forget to wear a helmet) and cycle through these best cycling routes in Chennai.
Swim To Save Your Life
OK, intense headline, but really tho, you're going to want to spend more time at the pool this summer and despite the belief that pools cost a bomb, we've found a bunch of affordable and budget pools to cool off at this summer. Get those sculpted abs and toned hamstrings by swimming at New Woodlands Hotel, Marina Pool, and Anna University Swimming Pool starting just INR 15.
Walk The Thin Line
This new sport has taken Chennai by storm, and Slacklining is the best way to target your core. Learn how to slackline and get fit walking on the line starting INR 250. A bonus is that Easwar can even come over and teach you slacklining if you have a backyard or a space for slacklining.
Gym Never Gets Old
If you're set on joining a gym, try these budget gyms to get fit this summer. You can get a yearly membership starting just INR 9,000 at Genesis Fitness, Revive, and Veins.
Acroyoga Jam
Every Sunday, a free Acroyoga jam happens at ==== from ===== to ==. Anyone can be a part of this, and this Acroyoga jam is conducted by Shakti Shilpa. You can check this out next Sunday and even enroll for regular Acroyoga classes. While the jam is attended by those who are familiar with Acroyoga, the jam sees loads of beginners as well, so try it out!
Ask Aasha a question