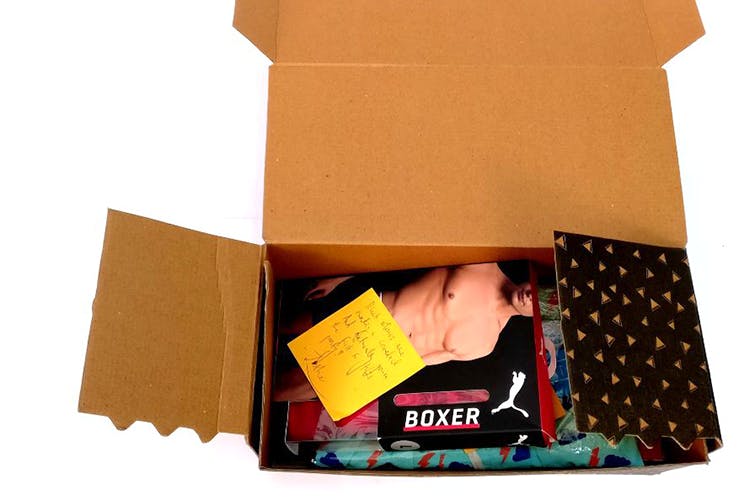 Get Out-Of-The-Box(er) Merch Courtesy India's First Men's Underwear Subscription Service!
Shortcut
A men's underwear subscription company that sends you custom, designer-picked underwear periodically based on your preferences, say hello to Buttalks!
What Makes It Awesome
Buttalks is India's first company that offers mens underwear subscriptions. A seemingly novel idea has fast become a popular service being availed by 4,000 members currently. The idea behind Buttalks is to get men to wear better underwear. What's normally an afterthought while shopping or an inconvenience to replace, underwear isn't something most of us take seriously. Anything goes, eh?
To fix that, Buttalks offers to pick and send you underwear that fits you and your needs. The process starts with answering a questionnaire where you enter your size, pick your colour preferences like light or dark colours, choose what purpose they're for (like outdoor activities, date night, office use, home wear), and so on. The completed questionnaire is then sent over to their internationally-experienced, in-house stylist, Zasha who chooses what you'll wear based on your answers and budget.
They offer subscription plans at three different price points, which in turn will affect the brands being chosen. The lowest price point plan starts at INR 2,699 for an annual membership and offers brands like Jockey and Levi's. The more expensive plans have designer brands like Calvin Klein, Emporio Armani, and Superdry. The annual subscription sends you three pairs of underwear, three times a year to sort you out. They've got a sampler option too that's a one-time consignment of three pairs of underwear for about INR 1,000.
So men, no need to get jealous when the ladies get their pretty boxes. This one is not far behind. We love that each discreetly packaged box comes with a special handwritten note from them! Ladies, if you're planning to do a surprise spring clean of the boxers' drawer, then you know where to replenish them from.
Comments