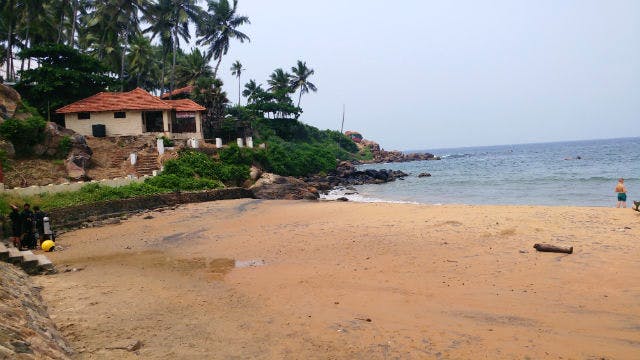 Love Adventure? Then You've Gotta Go Scuba Diving At This Beautiful Beach In Kerala
What Makes It Awesome
It was a Monday morning and I was in the mood to explore something that I had never experienced before. I had my booking at Bond Safari for a scuba diving session in the emerald green waters of the Arabian Sea. Underwater is a world that I've always cherished; something that inspires me. The life underwater not only gives me that added curiosity, but also the entire world. Do you know that humans have explored only less than 5% of the entire ocean world? Yeah, that's way too little and a majority of us know much less than 0.0001% of the ocean. When you think of scuba diving in India, I know that it is about Andaman Nicobar Islands and Lakshadweep; but now we have something that is worth experiencing in Kerala as well.
What Could Be Better?
The dive that takes you through a teaser expedition of underwater is done on a protected region near the Grow Beach in Kovalam, Kerela. Though it gives you plenty of opportunities to encounter the rich aquatic life, I wish I could go by boat to the deep sea and dive for exploring a more vibrant sea world. However, it was not possible in Kovalam to do that.
What's My Pro Tip?
Go chill and there's nothing to worry about it. Swimming is not a prerequisite and you still can enjoy the sight of ocean life. Better contact the service providers before you walk in because it will give you an idea about the weather conditions too. If the conditions are good, the day is all yours.
Comments