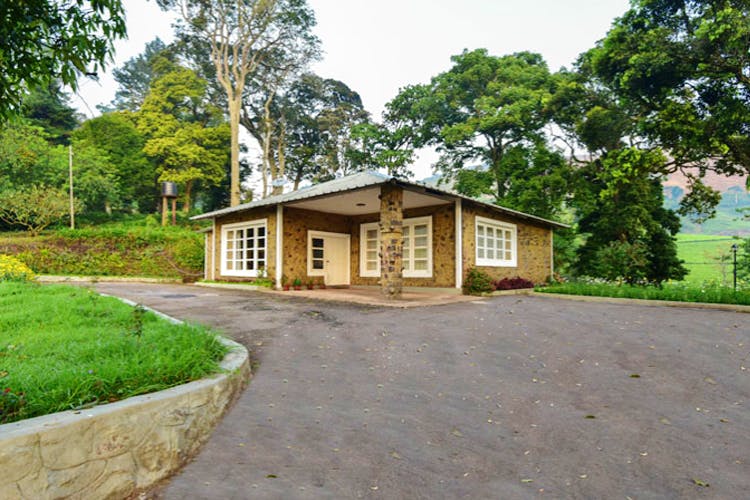 Pondy To Yercaud: Bookmark These Easy Getaways From Chennai For This Long Weekend
Chennaites, whether you want to catch some sun and salty air at the beach or cosy up with a book or bae in a cottage in the midst of a cool plantation, we've got you covered. These places to visit near Chennai will take care of all your #vacaygoals. And this one's a long weekend, don't forget! You're welcome!
Palais De Mahe, Pondicherry
If your budget allows it, enjoy your stay at this gorgeous hotel in Pondy, with bright, cheery walls and traditional-meets-modern rooms. The place is designed like a French mansion with high ceilings and arched doorways so once your done gawking at the architecture, take a dip in their pool or try their seafood at their restaurant, Les Alizes. And the best part? You can just walk up to the popular promenade and beach.
Read more here.
The Gate House, Tranquebar
If all you want to do is chill in a lovely Tamil Bungalow, head to the Gate House In Tranquebar — perfect for a vacay with bae. The rooms here are traditional with red-tiled floors and pillared courtyards. All meals are served at the Bungalow By The Beach which is another Neemrana Heritage Property that's a five-minute walk away. You can find an early 14th century Pandya temple and a 17th-century Danish fort nearby. Head here if you're looking to soak up some culture while you're there.
Read more here.
Briar Tea Bungalows, Meghamalai
Always got your head in the clouds? Make it a reality here! Meghamalai meaning cloud-covered hills are where you ought to be for one of the long weekends. Check into one of three lovely hillside bungalows by Briar Tea Bungalows. What's even better is that the properties look over a beautiful lake and if you're an animal lover, know this, the Periyar Tiger Reserve is just a drive away and you can spot elephants, hornbills and if you're lucky – tigers!
Read more here.
Indecos Lake Forest, Yercaud
What better way to wake up than in a property amidst a coffee plantation on the banks of the Yercaud Lake? INDeco's Lake Forest Hotel is set in the Eastlynne Farm Estate and was first developed by Henrietta Charlotte Rosario during the 1800s. Now restored, at this resort, you can choose from 75 luxurious suites to unwind in! Oh, and eco-troopers, they practice the concept of restore, reuse and recycle (they do not use any fresh wood in construction). And while you're there, don't miss out on their freshly brewed cups of coffee!
Read more here.
Sherlock, Ooty
Elementary, my dear Watson. That's exactly the name of this Ooty homestay. From being a privately owned mansion a century ago, this Victorian-style, Holmes-inspired place is perfect to unwind with nine spacious rooms (each with its own fireplace) and two dining rooms that even has a sunroof. What else can you do nearby? Horse-riding, a walk in the Rose Garden and a visit to the Bee Museum. Fun!
Read more here.
Dalethorpe, Kodaikanal
An emerald paradise in the slopes of Kodai, this lovely English bungalow is surrounded by glorious meadows, Pine groves and Eucalyptus trees. Close enough to the busy Convent Road and the popular lake, but tucked away just right to enjoy the quietude, this place has the best of both worlds. Enjoy non-veg and veg food from their kitchens and relax in one of their cottages – it doesn't get more homely than this!
Read more here.
The Bangala, Karaikudi
How we love heritage homes! And The Bangala is no different. Traditional lounge chairs, antique furniture, Athangudi tiles, this 100-year-old heritage is a family run hotel with modern facilities like air conditioning, power showers and a luxury swimming pool (right in the middle!). Tuck into delicious Chettinad meals like tamarind crab curry and king prawns all served on a banana leaf. The weekend can't get better than this!
Read more here.
Aqua Outback, Tuticorin
Every Chennaite is an innate water baby. Which is why Aqua Outback should be on your list for at least one of the long weekends.  From kitesurfing to kayaking and snorkelling, if you're looking for a seaside adventure this is where you should go. And once you're tired from all that activity, relax in their simple, cosy rooms or sit out and enjoy a beautiful view of the beach as the sun goes down.
Read more here.
Comments