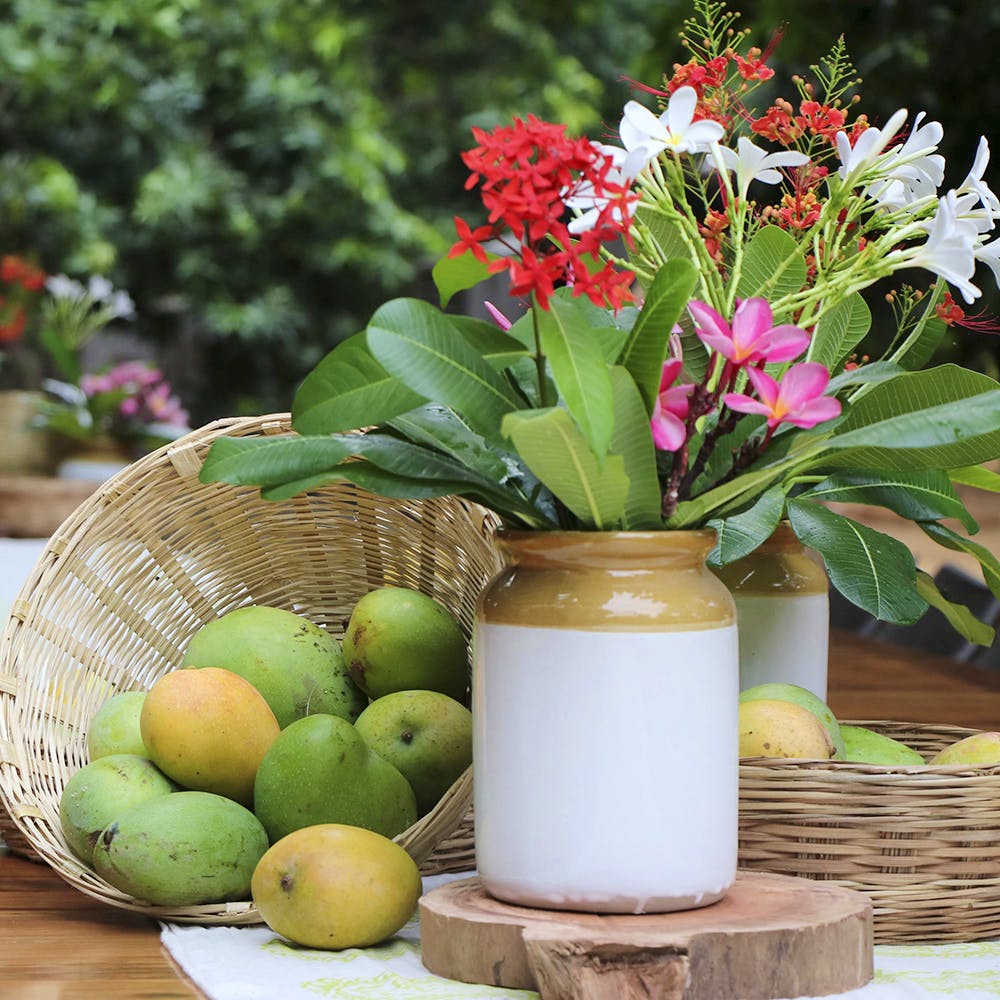 Maanga Maniacs! Get Your Mango Fix Straight From The Farms With This List
Nothing defines summers better than mangoes. And in a mango rich country like ours, every day is a treat. This summer, treat your palate and satiate your mango hunger with produce from these Tamil Nadu-based farms.
Salem Mango
With over 10 varieties of mangoes ranging from premium Alphonso to Salem Gundu Mangoes, Salem Mango claims to offer chemical-free, naturally ripened mangoes at super affordable prices. Hand-picked and straight from the farm, the mangoes on this website start from just INR 110 per kg

Hanu Reddy Mangoes
Offering some of the finest Banganapalli mangoes, straight from their extensive orchards, Hanu Reddy Mangoes have highly sought after. The mangoes are apparently harvested without using any harmful chemicals, allowing them to maintain that authentic taste with every yield. Prices are estimated to be INR 150 per kg.
RR Mango Farms
Spread across a sprawling 25 acre farm, RR Mango farms has over 2400 mango trees, with Imampasand being a special variety here. Also known as the Himayat, these mangoes have a unique aftertaste with hints of coconut and lime. Prices are estimated to be INR 150 per kg.

Jumeirah Organic Mango Farm
Bringing organic Banganapalli mangoes straight from the farm to your doorstep, Jumeirah Organic Mango Farm is another popular place offering mouth-watering Banganapalli mangoes. Prices start from INR 99 per kg.

Sakura Mango Farm
Located in Tamil Nadu's Courtrallam, Sakura Mango Farm offers an alluring mix of mangoes like Alphonso, Bangalora, Banganpalli, Himayath, Malgova and Sendura. A family-owned business, these guys have been supplying markets across the country with their naturally ripened mango yield for over 35 years now. Matured using traditional harvesting techniques, the mangoes here are super economical with prices starting from INR 285 for three kgs of Alphonso mangoes.
Prakruthi Farms
Dedicated to delivering the best of organic produce, Sriperumbudur-based Prakruthi Farms offers chemical and pesticide-free Banginepalli mangoes straight from its farms. Although these don't look very pretty, they apparently have a naturally sweet taste that you would easily get used to. Prices for a kg start from INR 180.

Palur Agro Farms
Based out of Keezhapalur Village in Tamil Nadu, Palur Agro Farms brings you organically-produced and hand-picked Alphonso mangoes straight from their farms. Prices start from INR 120 per kg.

Comments