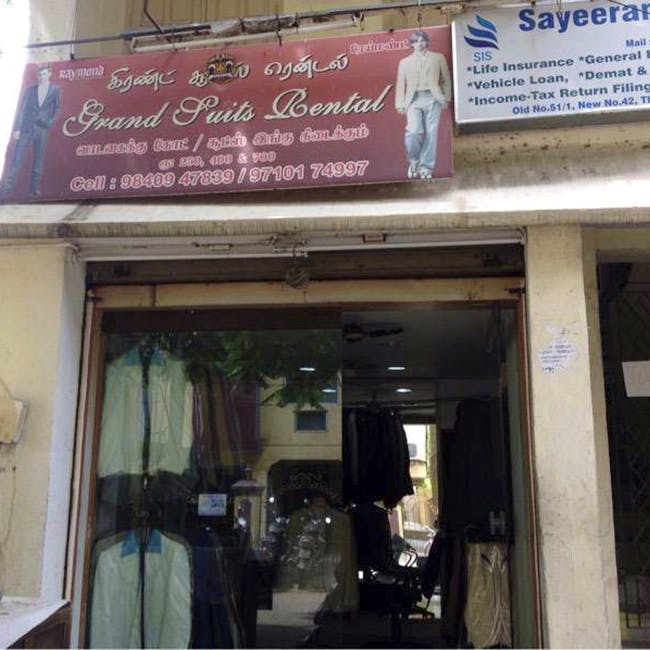 Grand Suits Rental - New Jubilee Tailors
This place only has rental options without any customisation offers available. If you don't want to break your head too much around a number of choices and get straight to the point, then this is the place for you. However, don't mistake that for quality. They have classic designs available for rent and you cannot go wrong with a classic. Prices are fixed for blazers at INR 2000 and INR 3500 for full set suits. Easy peasy!
Think we missed out on something? Let us know in the comments below.

More Information
Grand Suits Rental - New Jubilee Tailors
Ask Adyasha a question