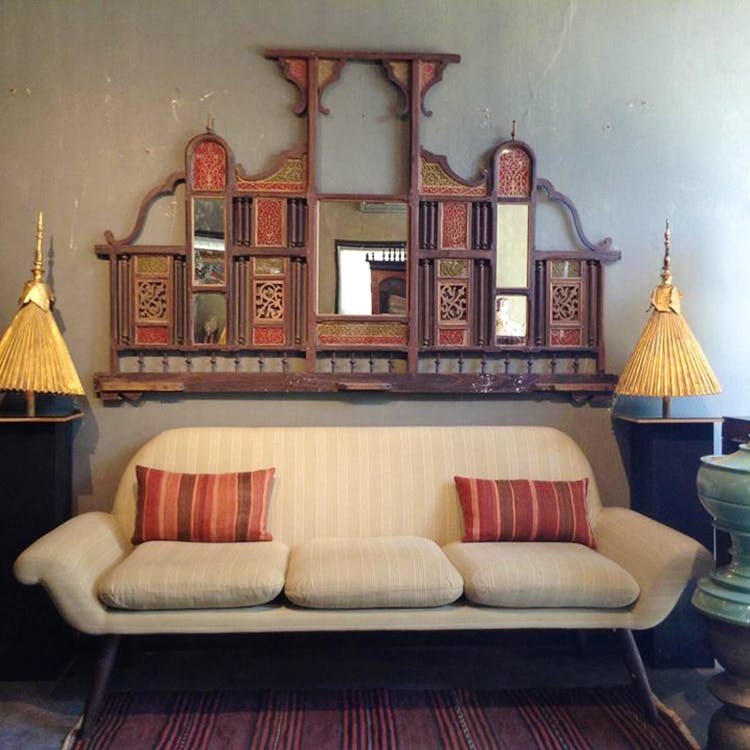 Hunter's Chair To Pali Scriptures, Each Product At This Store Has A Back Story
Shortcut
From hunter's chair and Chinese furniture, home decor and accessory store Souk is an amazing discovery place for architects and interior designers. They also celebrated their tenth-anniversary last week and we cannot be happier!
What Makes It Awesome
It has been ten years since Souk opened in Chennai. They were, in fact, one of the first stores to open in Rutland Gate and the journey has been magnificent admits, Soumya Keshavan, the proprietor of the store. Souk is a place of discover place. You'll never know what you stumble upon, which era it belongs to, or where the pieces are coming from.
Their rare hunter's chair procured from China was jaw-dropping. The foldable chairs were said to be used while hunting in China during the olden times. The screen made from camphor wood is a conversation starter by itself. All the items in the store have been collected over the years, thanks to the extensive travelling done by Soumya. There are several items sourced from Burma and from the remote villages of India. We liked the round handpainted drum-like container that is said to be used by Buddhist monks to store their robes. How cool is that? They also have pali scriptures from Burma, Moroccan carpets and Turkish kilims.
Most of the products are vintage, not antique, Soumya clarifies. One of their first pieces was a lime green Victorian sofa set that was picked up immediately after it arrived in the store. Their vintage traditional statues are in demand as they make for good accessories in the house. The store is a treasure trove for architects, interior designers, and those looking to decorate their houses.
Pro-Tip
Giving us a little design tip, Soumya tells us that contemporary decor items, accessories, and furniture is easy to blend with the interiors of any room. Anything Colonial or Victorian requires a certain look and feel to blend with. Oriental designs, accessories are easy to procure and go perfectly with any space - be it a house, office space, hotel or a gallery.
Comments