Drive By In Style With Driving Shoes & More From This Spunky Chennai Shoe Brand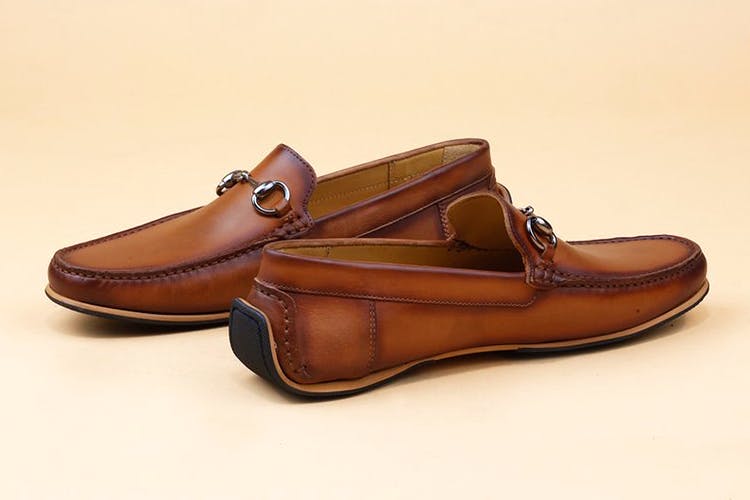 Shortcut
This shoe brand that specialises in premium handmade leather shoes for men. Say hello to Splits!
What Makes It Awesome
Started by three cousins from Chennai two years ago, Splits by Anderson is a premium men's shoe brand with an online store. All of their shoes are handmade and made to order and take a week to get from production to your doorstep. Their collection of shoes are of three types – moccasins, loafers, and drivers. In case you were wondering what drivers (aka driving shoes) are, they're ones where the sole of the shoes extend to the back of the heel and Splits has a patented two sole build that makes it even more comfortable while driving. Between the drivers, moccasins, and loafers, there's plenty of variety in terms of material used, colour, shape, and style. There are coffee brown loafers with tassels, Vanta Black suede moccasins, Cognac suede drivers, and fifty other variations to choose from. Their shoes are made from premium suede, full-grain, milled and velvety nubuck leather and look very sharp.
Price wise too they start at around INR 2,500 and go up to INR 5,000, which we think is pretty reasonable for the shoes you're getting. Additionally, we think it's awesome that you never have to worry about shoes going out of stock as they're all made to order. Each order can be tracked from start to finish and all payments are done online. So if you're looking to find footwear to complement the new summer threads you've bought, check out Splits by Anderson.
Comments