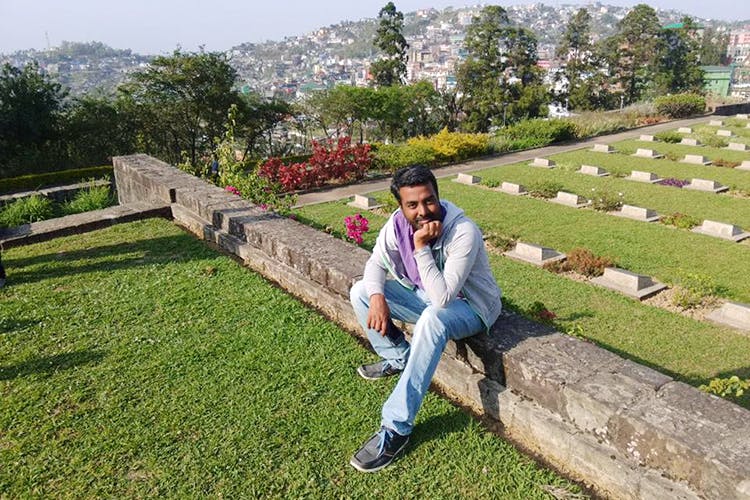 Take A Rain Check? The Tamil Nadu Weather Man Is Here To Predict Chennai's Forecasts
Shortcut
Pradeep John is the admin of the (very) popular Facebook page Tamil Nadu Weatherman. He is a true pluviophile, and has been tracking rain over the last two decades. If you're obsessed about Chennai's weather or planning a special day (that you want to be rain-free), consult this forecaster!
What Makes It Awesome
Chennai is uniquely unpredictable when it comes to weather; especially rain. The paint on your neighbour's house might melt from rain, while you're burning up in your house next door.
Back when news channels would telecast weather reports, there was a certain Mr. Ramanan who would tell us whether it would rain or not. If he said "it will rain tomorrow", everyone would leave their umbrellas home and prepare to face a perfectly sunny day. Enter Mr. Pradeep John who is touted to be Chennai's favourite weather forecaster. Ever since he was a child, he had always been fascinated with the weather and now in his mid-30s, Tamil Nadu seems to be fascinated by his accurate predictions.
He admits he is neither an expert weather forecaster nor the official authority on weather in Tamil Nadu. He began blogging about weather and rainfall in 2008 and took to Facebook in 2012. His claim to fame and credibility was during the Chennai floods in 2015. He delivered once again when cyclone Vardah came visiting in December 2016. During times of mass hysteria, Pradeep John took it upon himself to be the soothsayer and relayer of facts and dismiss baseless rumours. In the bio section of his page, he clarifies this is not his job in any capacity and apologises if he isn't constantly updating the page with information because it is impossible to predict rains and weather events everywhere all the time. In his downtime, he travels around the country to tick off top rainfall stations in India every year.
It is said that some people treat him like an astrologer. They consult him before planning events, or going out to do something big. All they want to know is "Will the skies rain on our parade?" There have been instances where farmers reportedly consulted him before buying tractors and expanding their fields. Some even consult him if they host functions in open halls or have travel plans. The reason why he has such a large following (over 2.5 lakh followers on FB and growing!) is that he is able to breakdown technical details to something that even a common person is able to comprehend.
So if you're thinking that the sun isn't shining as bright as usual, check the Tamil Nadu Weatherman Facebook page to see if the clouds are going to burst in your area.