This Bagel Cafe In Ambattur Is Empowering The Transgender Community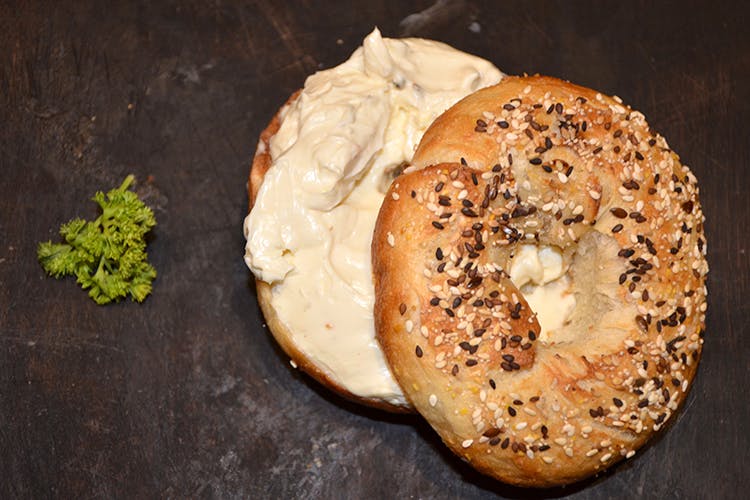 Shortcut
This cafe in Ambattur happens to be one with an exclusive bagel menu and also one that empowers transgender people.
What Makes It Awesome
The Bagel Pot in Ambattur is the cafe that serves exclusive bagel delicacies in the city. Right from their hand-rolled classic bagels to their rose milk, everything is apparently made from scratch in their kitchen. Starting at INR 100, you could try the Sesame Bagel, Multigrain Bagel, Jalapeño Bagel and the Everything Bagel which includes sautéed onions, garlic, poppy seeds and flax seeds. If you are a fan of OGs then you could go for their Classic bagel. They have plenty of schmears (spreads) to go with your bagel as well, from Garlic Herb Cream Cheese to Roasted Tomato Butter and some Hummus Beet & Red Peppe.
At Bagel Pot, you make your own bagel. Choose your bagel, add a spread and then some add-ons for a taste like roast chicken or plain sauteed onions. They have sweet schmears such as chocolate fudge and peanut butter as well. Of course, nothing replaces the love for pizza and you can get the goodness of both with their pizza bagels. Have a mushroom or paneer melt pizza bagel or a chicken pizza bagel droused in alfredo sauce. They have an egg pizza bagel as well for INR 160!
They have bagelwiches as well which are basically sandwiches but with toasted bagels! The classic combination of toasted butter bagels with poached eggs and tomato sauce fills up your morning breakfast like nothing else. Down the meal with a cup of cold rosemilk or a cup of steaming cardamom latte. Renne, the Founder of The Bagel Pot, is a social worker who aims to make the workspace more inclusive and employ people from different communities and backgrounds. Sanjeev, a trans man, and Kotravai, a trans woman were employed at The Bagel Pot. Kotravai recently left, but Sanjeev is still there, so don't forget to say hi!
Pro-Tip
They have a special menu for pasta and different kinds of mac and cheese. You can go for pancakes or other desserts as well. But our favourite is their street snacks menu which was corndogs for INR 80.
Comments