The information in this post might be outdated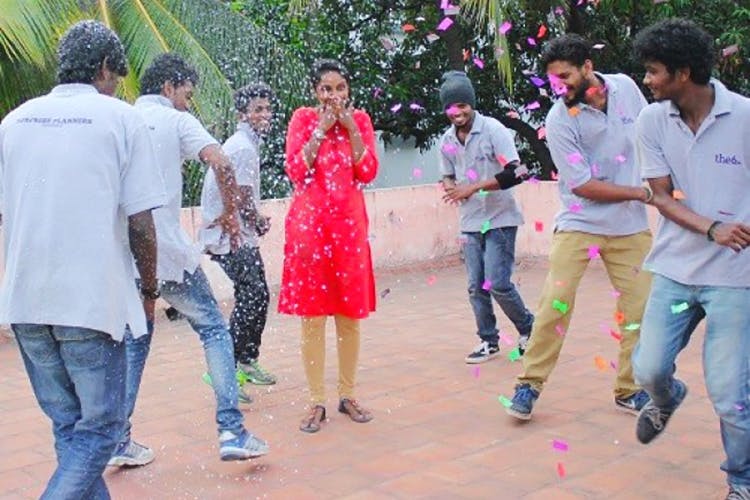 These Peeps Will Help Plan A Specially Curated Experience For Bae Or Someone In Need
Shortcut
Ever wanted to know what it would be like to surprise someone special with a marching band? Or rent your own bouncing castle ball pit? Well wonder no more, because the6.in is here and they specialise in surprises!
What Makes It Awesome
The6.in is a company that sells surprises; started eight years ago in Chennai, they're one of the few companies to do what they do. The idea behind their service is to sell experiences; like being serenaded by a group of acapella singers, or taking your SO on an impromptu luxury yacht cruise. Things like that are hard to plan when doing alone, but the6.in specialises in curating such events and offers to do them for you.
The entire event from start to finish is planned by them and done with a one-time fee. There are experiences for adults and kids alike, the city tour horse cart and balloon room avalanche are examples of those. There are gifts too like personalised caricature crystals, mosaic collage frames and custom scrapbooks that you can have made. Prices for all of these services vary from approximately INR 1,000 (for gifts) all the way up to INR 26,000 for their most expensive service, a personal plane ride for two over Chennai, aboard your very own private aircraft!
Not only does the6.in do surprises for people you know, but if you're feeling charitable, you can support their Surprise For A Cause initiative where they curate fun experiences for underprivileged and terminally ill children in orphanages. Very similar to the way the Make A Wish Foundation works.
The most popular reason why folks use the6.in's services are because of the fact they can operate any of the Southern cities and can be hired remotely. So you could be sitting in the US and coordinating a birthday surprise for your loved one in Chennai! You just need to give them all the necessary details and specifications and they'll handle everything, even taking reaction videos! How cool is that?
Comments