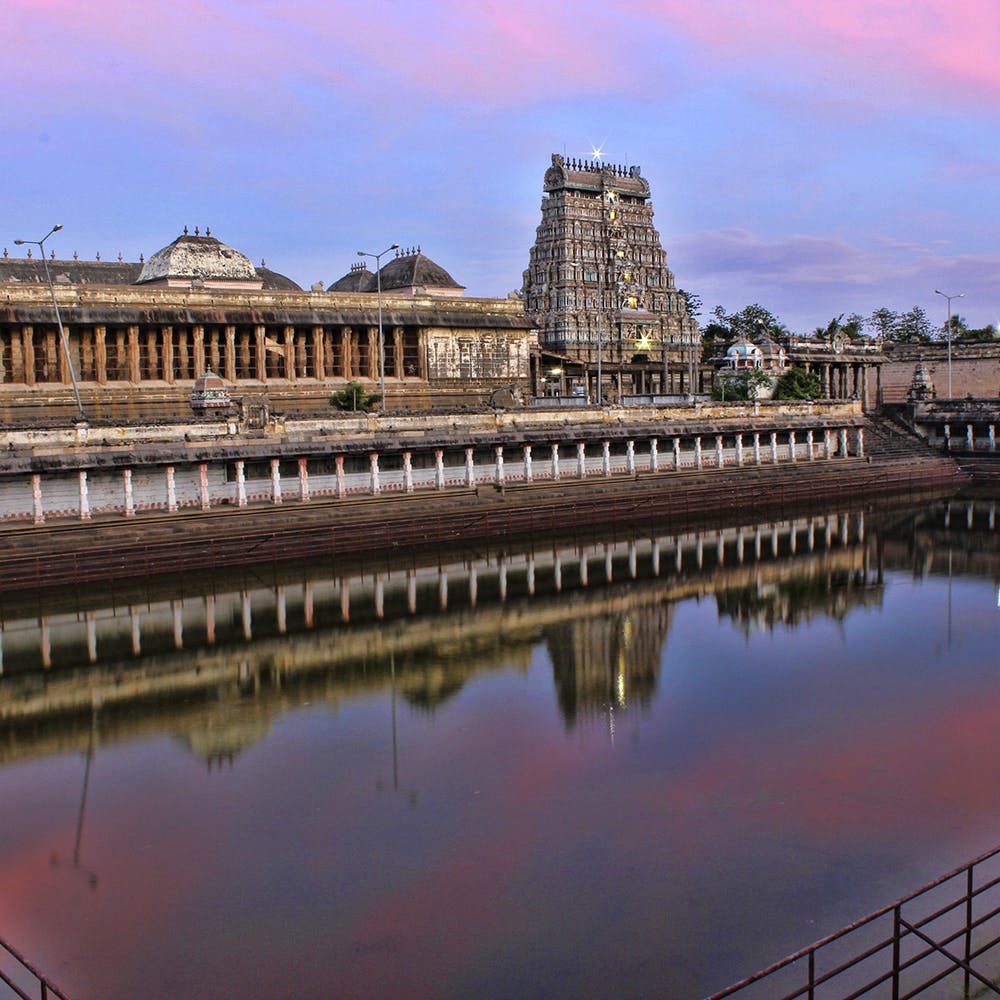 Catch These Top Offbeat Travel Routes From Chennai With Your Girlies For A Memorable Getaway
The problem with every all-girls trip is your friends backing out because of safety and security reasons. But you see, girls like to swing! And to all those girls who are always looking to take the roads less travelled with their girls and have a fun time, we have some offbeat routes from Chennai you cannot miss out on. Take your girls on a happy ride!
Chidambaram, Tamil Nadu
The city in itself is legendary in all its holiness. The main attraction of the place are the magnificent Chidambaram temples but that's not all. The city is picturesque with its vibrant and colourful architectural marvels. A visit to decades-old monasteries, trinket offering markets and delicious food streets will fill your Instagram stories. But the best of all - the bustling town and the sweetest people who keep the holiness of the city alive. You can take trains which go directly from Chennai or maybe rent a car. The scenic views along the way won't disappoint you either!
Distance - 335 km
Tiruchendur, Tamil Nadu
Located on the Coromandel coast of the Bay of Bengal, you can expect a beach in this town. But here is the twist, it is no commercial bikini beach! Tiruchendur in Tamil Nadu is known for one of the most ancient temples in South India, Sri Subramanya Swami Temple right off the sea coast. You can enjoy the splashing in the waters while admiring the centuries-old architectural marvel! The little town attracts tourists from across India for teerth yatra along their cave temples and forts as well. Take a train directly from Chennai or ride the way. You will come across many cashew plantations along the way! The warmth of the people and the hidden stories will just keep calling back to you.
Distance - 635 km
Thekkady, Kerala
Cloudy roads, vast tea estates, aromatic spice gardens - Thekkady in Kerala is the place to be if you are a nature lover. You can lay back and watch rain trickle down or go for treks and mountain walks; a perfectly packed peaceful getaway for an amazing bonding session with your girls. Visit the Tiger Reserves along Periyar lake or the fantastical village of Chellarkovil and Kumily or a picnic under the stars in Pandikuzhi. Oh, you can also buy herbals and spices in this spice capital of India! No way than the natural way.
Distance - 569 km
Nagalapuram Hills, Andhra Pradesh
Hiking, trekking and swimming in pools hidden deep inside forests; Nagalapuram Hills in Andhra Pradesh is just a further away from Chennai to help your little adventurer's dream. You can hike along for 3 hours or 3 days, camp along big bounders or take a dip in the waters. The naturally formed pools are the most wondrous of all! Maybe you can have nature's special fish spa as well as you swim with the fishes. Sing under the stars while listening to waterfalls cascading down in the background and wake up to a reddening sunrise sky. Nagalapuram Hills is just a natural bubble keeping the chaos of urbans away.
Distance - 100 km
Kolli Hills, Tamil Nadu
Peace and serenity abode in this hidden gem of a place in Tamil Nadu, Kohli Hills boasts of its untouched greeneries and spice plantations. Hilly terrain and the hairpin bends along the trek are an adventure in themselves. Hidden deep lies a 1000 steps walk to the Arappaleeswarar Temple, a must-see tourist spot. Beyond the temple, you will also find yourself wondrous of the gushing of the Agaya-Gangai Falls. Be careful of the steep steps though! The nearest station is Salem which is just 100 km from Kohli Hills. If you and your girlies are sort of thrill seekers, then this trip will leave you feeling refreshed!
Distance - 360 km
If you think any place has been left out, do mention them in the comments below. Happy trippin!
Comments