The information in this post might be outdated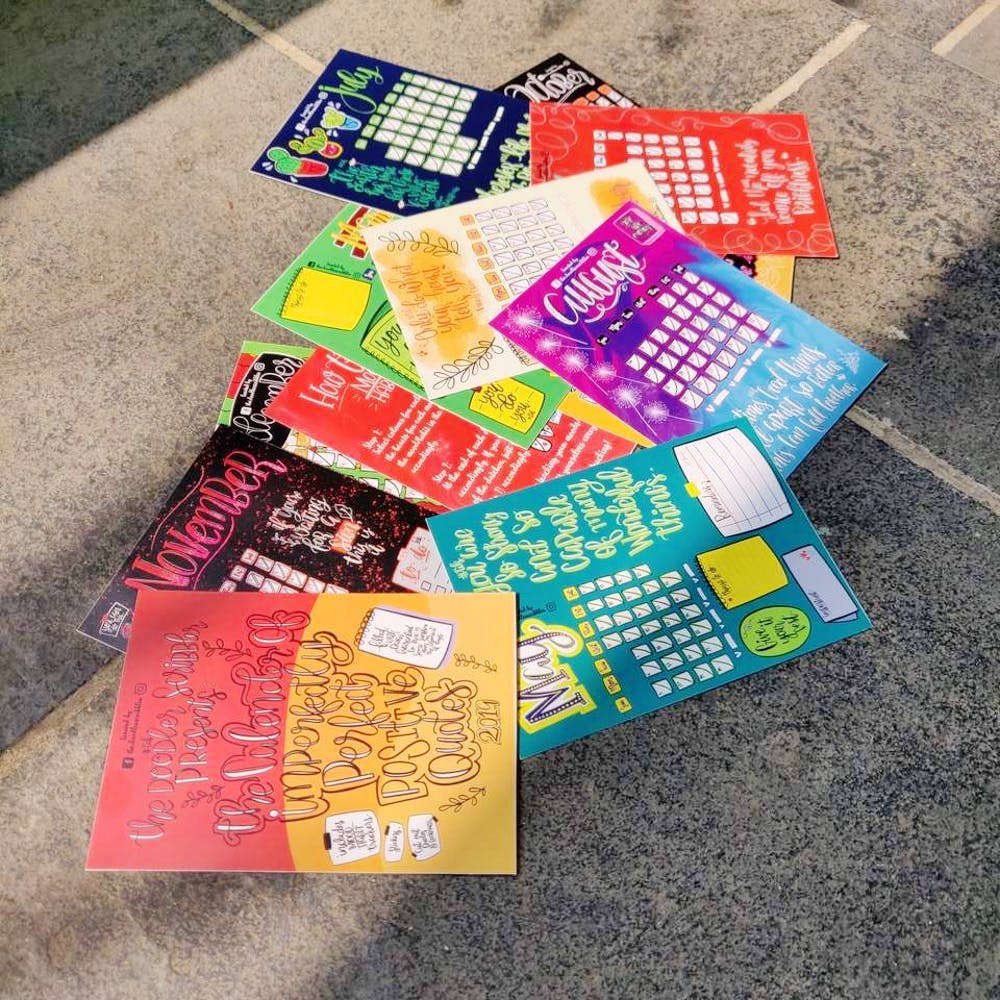 Sugar, Spice & Everything Nice: Here Are The Best Valentine's Day Gifts For Your Girlfriend
Valentine's Day is almost here, and whether you've been a good boyfriend all year or pulled a we-were-on-a-break, your V-day gift for her can make it or break it. Do something nice for bae and score some brownie points in the process with these Valentine's Day gifts you can get your girlfriend.

Read Me
Dating someone who's an avid reader? Hit up Starmark and buy your girlfriend a book for Valentine's Day; better yet, pre-order her fave sequel. You could also get her a book subscription or a second-hand edition of an iconic book at one of these iconic second-hand bookstores. Whichever you choose, we bet you'll be turning the pages together.

Lather Up
You can never go wrong with practical and useful body products (and most women prefer this over stuffed teddy bears and koalas, we promise you) and this Valentine's Day, reintroduce the joy of scents and smells. Shop for fruity, handcrafted soaps and shampoos from Fruits & Herbs, or pick up a perfume which will drive you both wild (this Valentine's gift for your girlfriend is sure to be a winner). Here's a list of hand-crafted body products to smell awesome!

Eat Me
Unleash your romance ninja and plan a special date night for your girlfriend (and if every day is like V-day, skip over this section) and give her a foodgasm. Book a table at Chamiers or Amethyst, two of the dreamiest cafes in the city. Or go all out and book a whole room just for you and some candles at Crimson Chakra. Whether you're taking her to a cafe or cooking, your girlfriend would better be ready for the 'crapstorm of romance' coming her way as Penny says.

Slip It On
If you know your girlfriend's taste in fashion, gift her an intricately designed dress or slick overalls for Valentine's Day. Save her that shopping trip and you take one for her. You can even buy a bunch of assorted gifts and present it to her - a customised gift box just for her! Maybe some adorable socks (by us, of course), a dress from Mango, and a comfy satin robe from La Senza.
Write Me
A gift worth INR 3,000 vs a handwritten letter/stationery, which one wins? The answer's obvious, but we're saying it again. A hand-written letter and some cutesy stationery items win hands down. Hit up Anandha in Adyar and get your girlfriend the best Valentine's Day gifts - messenger bottles, knick knacks, washi tapes, satin ribbons, and all kinds of artsy items. Pair these with a bunch of tiny messages written on colourful post its and we bet it'll make her smile. These handmade notebooks by Malavika and calendars with cutesy doodles are the definition of artsy!

Sit Back & Relax
This gift for your girlfriend on Valentine's Day is sure to make you best boyfriend ever. Book her a spa day, we're talking a Balinese massage, mani-pedi, hot stone massage, and a facial at one of Chennai's best spas. Women like different things, but one thing we can all agree on is that we love to relax once in a while and chill. You can unwind together at one of these spas this Valentine's and we're sure it'll be the best one ever!
What are you getting your girlfriend for Valentine's Day? Comment below!
Comments