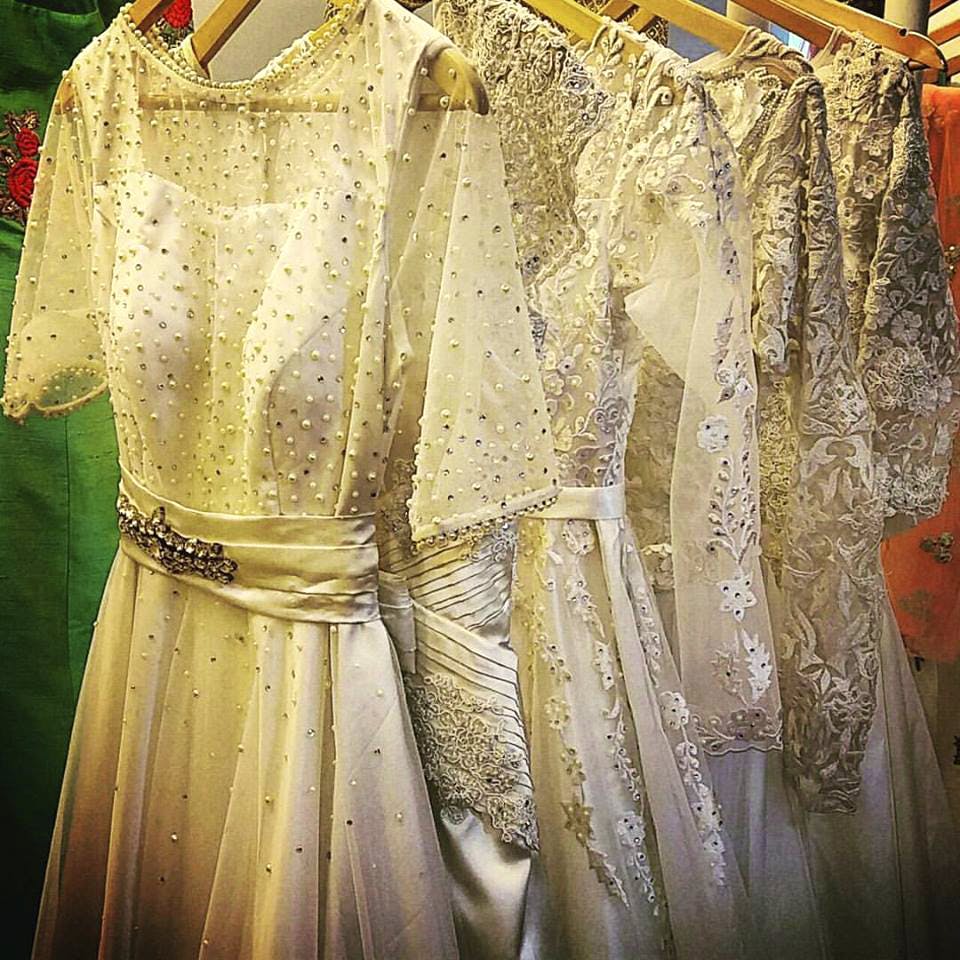 Say "I Do" Looking Your Very Best With The Best Wedding Gown Boutiques In Chennai
We've all imagined our dream wedding since we were kids, and the dress is always the highlight. If you're scheduled to have a wedding but don't know where to find that perfect white dress in Chennai that'll make head turns, scroll down now! We have curated the list of the best wedding gown boutiques in Chennai that will make will make your husband ogle at your beauty.
Sheers
Sheers has a beautiful collection of ready-made wedding gowns. They also design and tailor gowns customised to your liking, right from fabric to finishing. Their service is known to be friendly and their owner Reha is very approachable. Alteration for a ready-made gown takes about two days, and a customised gown takes 25 – 40 days. You can get your dream gown starting INR 20000. They also have veil, gloves, tiara, and bouquet options for brides!
Daisy's Designs
Daisy is known for taking any fabric and turning it into elegant bridal gowns. Brides who want to transform their mum's wedding sarees (for all the feels) from back in the day into contemporary wedding gowns can do that here! At any point in time, she keeps about 25 ready-made white wedding gowns in her store, for which alterations take one week. You can get your gowns laced with pearls and applique work starting at INR 15000. The store is especially very popular for her bridesmaids and flower girl gowns. She also stitches veils and gloves according to your dress.
Diadem
If you're looking at variety, then it doesn't get better than this! This boutique has over 100 ready-made wedding gowns for you to select from. The gowns are imported from around the globe with prices starting at INR 13000, but they don't take orders for customisation. If you are looking for plus sizes, they can place a special order for you which takes 40 – 45 days. They also have a huge variety of ready-made bridesmaid dresses and flower girl dresses! Alteration requires up to 10 days.
Juno Marie
Juno Marie is a customised wedding gown boutique with a grand showroom! They have ready-made gowns that are used for trials by to-be brides. You can then choose your style or even mix and match based on different gowns. This boutique will get your piece ready in 20 days. If you like a particular piece as it is, they will get it to you in 3 days. One of their unique USP's is they allow you to take pictures after you try on the dress! You can get that layered mermaid style dress starting at just INR 15000.
The Eva, Valsaravakkam
The Eva is a one-stop-shop for any Christian bride. The designer, Apsara, not only designs and customises gowns, but she can also take care of your hairdo and makeup on D-day. As her name suggests, she is an angel in disguise for a bride on a budget. She has packages that include a customised gown (fabric to finishing), tiara, bouquet and veil for INR 20,000. However, she does not keep ready-made gowns.
The Dress Shop
If you are planning to go classy, then nothing could get better than The Dress Shop for your special day. With the latest trends and more, you could get zari and even sequins for you as well as your bridesmaids. They will help you pair up accessories accordingly as well. With sheer veils and embroidered gowns, you can even customise your dream gown in puffy ball gowns or with a fish tail starting at INR 15000.
Comments