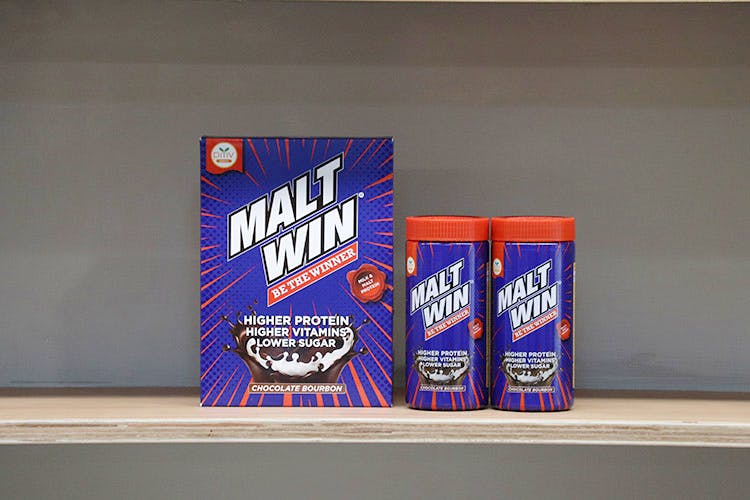 Here are 4 Superfoods That Need To Be In Your Office Lunch Bag!
In the hustle bustle of our everyday life where we're running between office and home, health ends up taking a backseat. Late lunches, 4 pm hunger pangs, post office fast food munching all result in our body's health going for a toss. But don't worry cause we've got your back! Here, we list down 4 superfoods that need to be in your office lunch bag for that step to good health!

Maltwin
Tired of drinking tea and coffee? We present to you a nutritious alternative - a milk drink that is a healthy pick me up designed to keep you active and energised for the entire day! This is a malt-based health drink made with an ideal combination of Higher Protein, Higher Vitamins, and Lower Sugar to support the daily nutritional requirements of the human body in today's fast-paced world. So worried that you're not able to pay attention to your body? Worry not because with 24 vital vitamins and minerals, Maltwin helps you stay healthy and energetic. It's a power packed health drink for kids, teenagers, and adults alike. Check it out and make the right choice for your body! Know More: www.maltwin.com
Dry Fruits
When that 4 pm hunger pangs kick in, we all resort to chips or Maggi as a quick fix to our hunger. But in the long run, it actually harms our body and causes the weight to gain. Instead of a daily dose of chips or Maggi, carry a small box of dry fruits such as raisins, walnuts, cashews, or almonds as well. This not only kills the hunger but is also the healthy solution, keeping the body energised and fresh!
Fruits
Fruits are a great source of nutrients and something we've been told to eat since as early as we can remember. 'An apple a day keeps the doctor away' is a popular saying that we've all heard. Fruits are a great and natural source of energy that keeps you fresh and non bloated for a very long time. It is also one such food type that can be had at any time of the day without worrying about the negative effects on the body.

Makhanas/Fox Nuts
The most new and trending snacks is makhanas. The desi snack that's making a comeback. Low in cholesterol, fat, and sodium, Makhanas make for a great ideal snack to satiate those in-between meal hunger pangs. There are Ayurvedic beliefs that fox nuts are a great help for the kidneys. Added benefit, they are low in calories making them a great cause for weight loss. What are you waiting for? Get your bag of Makhanas now and lead the way for a healthy life!
So, What We're Saying..
Take that step towards good health and see your body become fresh and more energetic than it's been! It's never too late to take the right steps to good health and see your body get younger by the day!
Comments