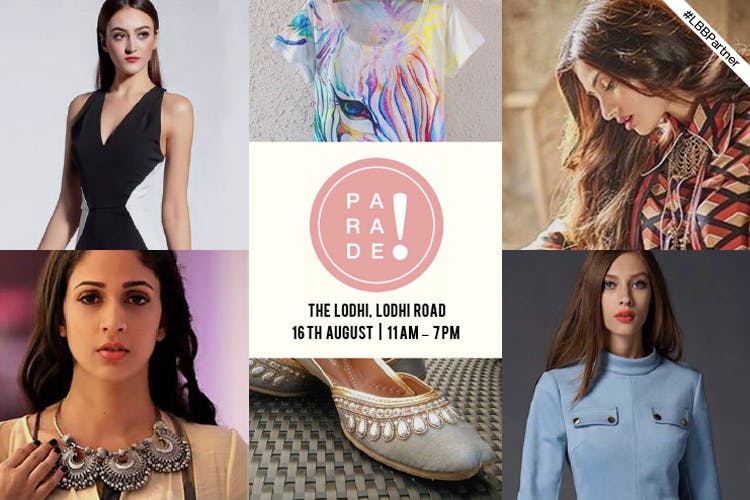 Style Yourself With These Designers At The Parade Exhibition
While we have our favourites when it comes to big brands in fashion, we also love to discover newer contemporary designers. The Parade Exhibition is a platform that brings together both established and novice designers who're all set to give couture a fresh approach. Needless to say, we're really excited to attend this one.
From those who specialise in traditional formal wear to casual evening apparel, we've narrowed down some of the designers that you must definitely visit at this exhibition.
When You're Looking For: Casual Wear
The collections at Suku Suku are all about the clean, muted and classic. With loose yet stylish silhouettes, they appeal to women of all fashion sensibilities. A perfect addition to your summer wardrobe, this brand truly integrates comfort and style like it should be done. Be sure to pick something from their collection for that casual and fun evening-out.
Follow Suku Suku on Facebook here.
When You're Looking For: A Statement Accessory Piece
Contemporary yet traditional is what best defines the statement accessory pieces from TI Couture. The brand's designs revel and recreate the opulence, elegance and style of the modern Indian woman. With  original and distinctive designs available in semi-precious stones, pearls, crystal embellishments, metal, silver and rose gold, they have something for every occasion, be it a formal evening or a wedding affair.
Find out more about TI Couture here and follow them on Facebook here.
When You're Looking For: Weekend Essentials
There's a reason the T-shirt has been a weekend essential since, like, forever. Comfortable and colourful, it's the kind of thing most of us like to lounge around in during our weekends. At Shoogar, you have the option of printed T-shirts which not only look artsy, but when teamed with a blazer and some chunky accessories, can pack plenty of fashion credibility. If T-shirts are your weekend love, we definitely recommend you stop by their stall during the exhibition.
Follow them on Facebook here.
When You're Looking For: A Celebrity-Inspired Makeover
Have you fallen in love with an accessory or style of your favourite celebrity? Fret not, because you can add the same to your wardrobe with Ritika Sachdeva, with celeb-inspired accessories like necklaces, earrings and rings. Perfect for  all your formal and informal occasions, induce some serious envy among your friends with this collection.
Shop online here, follow them on Facebook here and Instagram here.
When You're Looking For: A Party Clutch
Like bling? Adora by Ankita does the most amazing jazzy clutches that make for some standout items, because at the end of the day, jewellery should reflect your personal style. With bright and beautiful embellishments, these clutches are enough to create quite a stir at all your parties.
If shopping is what makes your world go around, we recommend you make your way to the Parade Exhibition. With an eclectic mix of designers, we're sure you'll return with an envious, brand-new wardrobe. See you there!
When: Aug 16
Where: The Lodhi, Lodhi Road
Nearest Metro Station: JLN
Timings: 11am – 7pm
Find out more about the Parade Exhibition here and follow them on Facebook here.
Comments