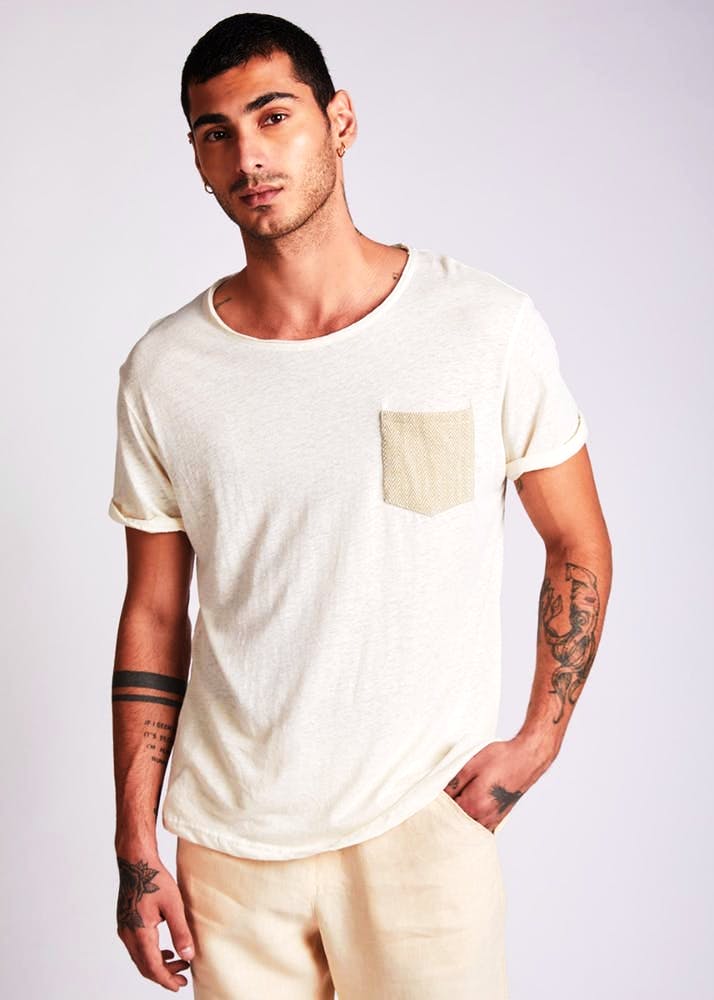 5 Easy Tees For Men Starting At ₹359
Bro, if you like keepin' it casual like me - don't miss these 5 top picks that won't burn a hole in your pocket:
Solid Charcoal Tee-Shirt
You can never be under or over-dressed with a block-grey t-shirt. The solid charcoal colour is so versatile - pair it with white shorts for a casual look, black denims for Friday night or even light blue jeans for a shopping spree with bae. The relaxed scooped neck is something all our fav celebrities are rocking at the airport too, so if you're planning a vacation - you know how to fly out in style!
Contrast Patch Pocket T-Shirt
Handmade, affordable and always on-trend - Rigo is my favorite Indie brand for everyday clothing. This monochrome striped t-shirt had me looking on-point every.single.time. I love the contrasting pocket - it keeps things interesting and the cotton material fits really well! P.S. - It didn't shrink after washing either! Their sizes go upto XL and is on 60% OFF on LBB right now🎉
Contrast Trim Pocket Tee
Orange you lovin' this happy-hued t-shirt? The colour looks SO GOOD and we all know how rare it is to find a non-OTT bright tee. If you've been looking to switch things up a lil', you know, ditch your monochrome tees for once? Get your hands on this one asap - last 3 pieces left!
Pinstripes Half Sleeves Tee-Shirt
Pinstripes were the hottest trend of the 90s and if you've been following Stranger Things, you know what I'm talking about! Check out this rad tee from Rigo, it's 58% OFF on LBB! It comes in a stunning teal colour too, and TBH I can't choose which one's better.
Contrast Chevron Pocket T-Shirt
Inside info: This off-white tee-shirt became an LBB-user favourite the moment it launched! Everyone's loving the contrast pocket detail, the super comfy hemp + cotton material and for this price? It ran out so fast, we had to restock and only have 4 pieces left! Grab yours asp.
Comments