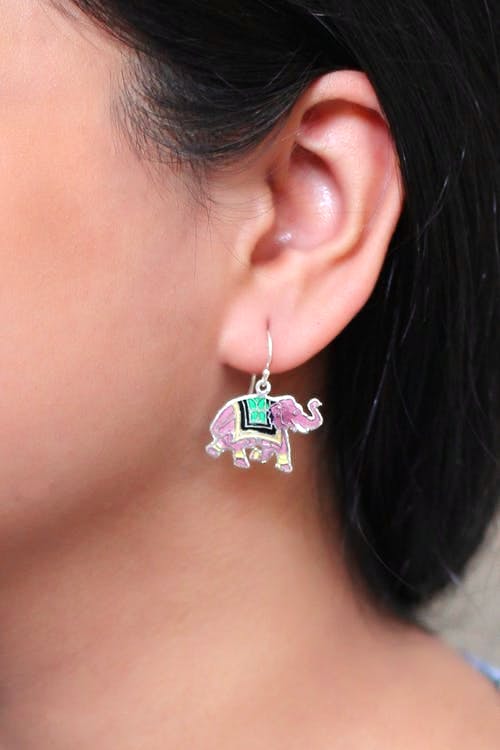 5 #InstaWorthy Finds Of The Week
Since we all practically live on Instagram these days, we found some #Instaworthy faves that will definitely get you posting!
Get that social media presence going, guys...
Flower Bunch Print Shirt
Floral prints always make it seems like you put in a considerable amount of effort into your outfit, even if you jut threw on a shirt. Sneaky, we like! Pair this shirt with black jeans and cool white sneakers and be ready to exude some serious influencer vibes. Ready for your photoshoot when you are!
Desi Auto Ankle Socks
Publicize your undying appreciation for our trusty autos and the innumerable times they've come to our rescue with these Desi Auto ankle socks! Show them some love on the gram and let your happy feet get the love on the 'gram. A great give and take, while you stay snazzy.
Silver Meenakari Pink Ele Earrings
Now these are some cute earrings, right?! Totally Instagrammable to show off your cute little purchase. The best part, the meena is all hand-done so the intricacy and detailing is impeccable. Don't worry, your close-ups will be perfect with these earrings. Get accessorizing!
Tie & Dye Galaxy Belt Bag
Fanny packs or belt bags are all the rage and more right now. If you're attending a concert, or just want to amp up one of your OOTD's, this is the accessory for you. Get some photo-ready looks going and click away! It's about to get real trendy in here!
Purple Flower & Water Wisteria Adjustable Ring
This gorgeous delicate ring is for the days when you want your accessories to stand out, but in a more low-key way. Add this with a white t shirt, denim jacket and stack a bunch of gold or silver rings to give off *max* Insta-blogger vibes! You could also do the same with a flowy sky blue dress and tan sandals. Time for some serious styling guys, chop chop.
Comments