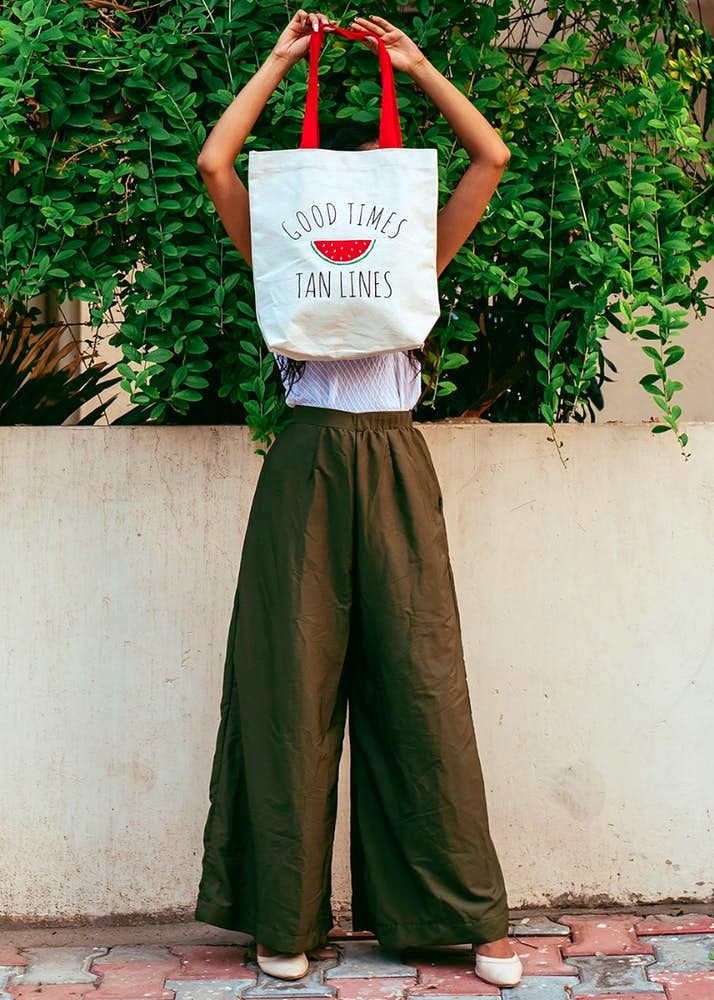 5 #InstaWorthy Finds Of The Week
If you need to step up your Instagram game, we found fresh styles that are all super affordable and look great on camera. You're welcome!
Gold-Plated Blue Floppy Disc
Designed on a gold enamel base, Krita & Penna's cutesy studs are everything. If you love wearing quirky earrings but fail to find ones that don't make you look like an awkward teenager - this brand's really gonna make you happy! You can rock these with literally anything - a casual brunch look, a minimal dress, or even an Indo-western outfit. I personally love the happy blue-yellow combination on these floppy disks - makes my vintage heart happy.
Johnny Bravo Socks
If there's one thing that never goes out of style - it's the cartoons we watched as kids! And guess what, we found super fun Johnny Bravo socks that everyone has their eyes on.
Statement Canvas Tote
Skipping town this weekend? Got the beach on your mind? Feeling generally wanderlust-y? Get your hands on this statement tote stat. I personally love Maisha by Esha's bags - their Aztec prints and eye-catching prints are every minimalists' dream! And believe you me, you won't get these prices anywhere else.
Night Owl Crew Neck T-Shirt
Hey night owls, hey social vegans (or both) - this AWESOME graphic tee on LBB became a user favourite in an instant. It's on sale for a limited period and the DMs just haven't stopped rolling in! It's made with a really soft cotton fabric plus the blue-white combo screams summer like nothing else. Promise you, it'll get your streetwear game in order and once you've overused the shit out of it, you can just sport it as funky nightwear.
Frida Kahlo Printed Clutch
If you're big on Frida Kahlo everything (like me), get your hands on this conversation starting bag asap. I'm digging the long gold chain - looks so chic. Oh, and for the premium quality, uninhibited colour scheme and price point? Couldn't pass it up even if I tried.
Comments