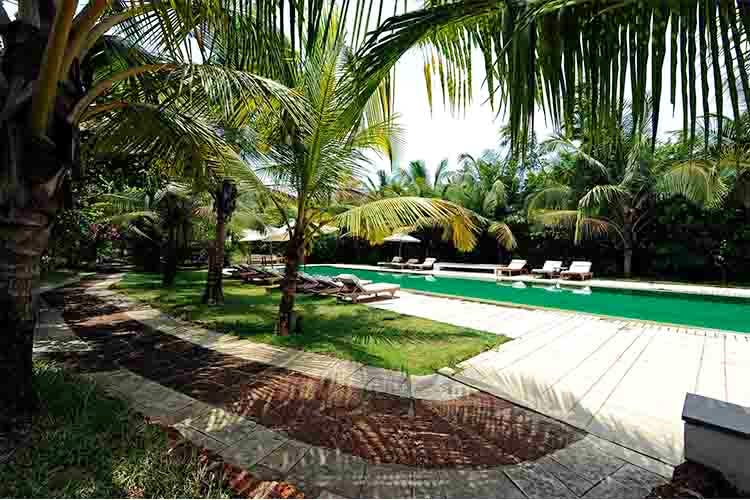 For Private Parties Or Family Vacations, These 5 Boutique Villas Are Redefining Comfort & Luxury
Destination weddings, private parties in a different city or just a fun-filled vacay with your entire family can be a huge success at these five boutique villas that not only offer a luxurious stay but also delightful local experiences, hearty meals, surreal views and more. We suggest that you start saving up because vacations at these villas are totally going to be worth it.
Citrus County
Citrus County offers hand-crafted tents on a 70-acre citrus farm with plenty of sunshine, buttery Punjabi food and conversations. Hands on farm activities followed by excursions and a chance to delve into Sikh history for those interested will account for a three day stay. Citrus County is also an outpost for the very important festival Hola Mohalla that concludes at Anantpur Sahib. The owner Harkirat and his wife Beeya genuinely love interacting with guests and hence, meal times are a delight with a hearty spread and you can also enjoy lazy relaxing afternoons at the spa.
Distance from Delhi: 385 kms
Book now.
The Mountbatten Lodge
Just four suites tucked away in the Aravali ranges is the Mountbatten Lodge, inspired by a local lore that Lord Mountbatten once camped here. Built to reflect the British penchant for wilderness with no compromise on space or luxury – open spaces under the sun, stylishly laid out dinners with liveried staff, brings to fore a languid sense of the days of the Raj. Perfect as a private paradise, the Lodge offers riding, sunset safaris, leopard tracking and treks to Kumbhalgarh but it is the Jazz sessions at the bar that you will come back for.
Distance from Delhi: 640 kms
Book now. 
Champakali
Located on a hilltop in an enchanting village against the backdrop of a heritage church, Chamapakali is an intimate and stylish space with two large independent villas of three bedrooms each. Expect sparkling white finishes, cool green floors, tiled roofs, intricately designed railings along with bright splashes of colour that come from modern and vintage objets d'art and handpicked furnishings adding colour, character and a subtle sense of luxury here. Each villa at Champakali focuses on open style living and lounging areas with a kitchenette, private balconies leading out of every bedroom and sprawling gardens perfect for languid afternoons.
Distance from Delhi: 1,867 kms
Book now. 
Aashyana Lakhanpal
Tucked away at the end of a quiet lane, off the bustling main road to Calangute, is Aashyana – the nest. Aashyana offers private villas on Candolim beach set amidst lush tropical garden and five Casinhas. The beach is but a breath away and one can walk to all of North Goa's happening spots. Tree shaded gardens, a pavilion for yoga, private pools, an ayurvedic spa, chic spacious comfortable rooms – Aashyana is ideal to book for a week or more to soak in Goa's timeless atmosphere, surrounded by art and sculptures from the owner's extensive private collection.
Distance from Delhi: 1,854 Kms
Book now. 
Rajmahal Palace
Hotel Rajmahal palace is one of the best heritage hotels of the princely state of Rajasthan. Located 170 Km from Jaipur on the Jaipur-Kota Highway, the Palace is a fairytale destination located on the banks of river Banas with Aravali hills around it. Built in 1798 A.D. by Raj Singh Sisodia, the great grandson of Maharana Pratap, the hotel with a 350 years history has a rich heritage but also offers all the modern conveniences. Visitors enjoy the traditional Rajput hospitality making their stay here an unforgettable experience.
Distance from Delhi: 421 kms
Book now. 
Comments