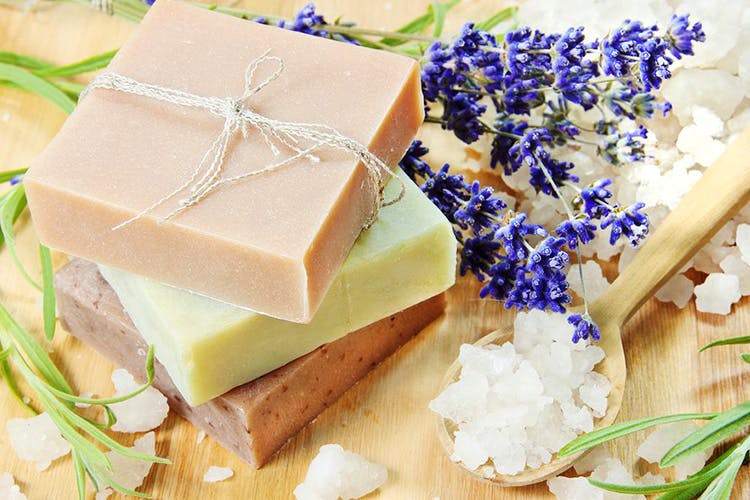 Winter Dryness Much? These 5 Organic Brands Will Save Your Skin's Life
Hectic work schedules, pollution, and, to top it all off, chemical products; it's a hard knock life for our skin. If you're looking to give it some fresh pampering with natural, organic products, we've listed a few brands to help you get started.
Plum Goodness
They have stuff for every kind of skin, if you have really dry skin, an acne situation, they have solutions for everyone. They're known for saying 'no' to any kind of chemicals, no usage of parabens, phthalates and other such ingredients often found in skincare products. Their range of winter-care products includes a Grape Seed & Sea Buckthorn Nurturance Night Cream, E-Luminence deep moisturising creme (for dry skin).
Junaili
With 100% natural ingredients and cold-pressed at 7,000 feet, Junaili is filled with natural goodness for your skin. They take a great deal of care when it comes to production, so much so that their products are available in small batches only. Try their anti-ageing lavender face oil; it helps treat acne and is rich in Omega 6 and 9. Unlike most oils, this one is non-greasy. Perfect for a non-sticky winter remedy.
Soap Yard
The Soap Yard does hand-crafted soaps, made only with pure essential oils and natural ingredients like haldi, rose, lavender, and neem. They look pretty, smell great and are enriched with natural goodness. Making the switch to these organic soaps can seriously do wonders for your skin.
Khadi Naturals
This all-natural range is paraben-free, and the quantity lasts you a while. Khadi products are becoming more and more popular—we love some of the products they have, including the Wine and Grapefruit lip balm and their Chocolate and Honey body butter (yum).They have hair oils, fancy bath salts and body washes as well.
Biotique
Biotique is an all-natural ayurvedic brand that works on uprooting skin problems and not covering them up. Their cruelty-free and botanical products are perfect for nourishing your skin without feeding it with chemicals. While all their products work (and smell) great, we're particularly in love with their moderately-priced winter skincare kit that consists of a body nourisher, a lip balm, and a skin brightening cream.
Comments