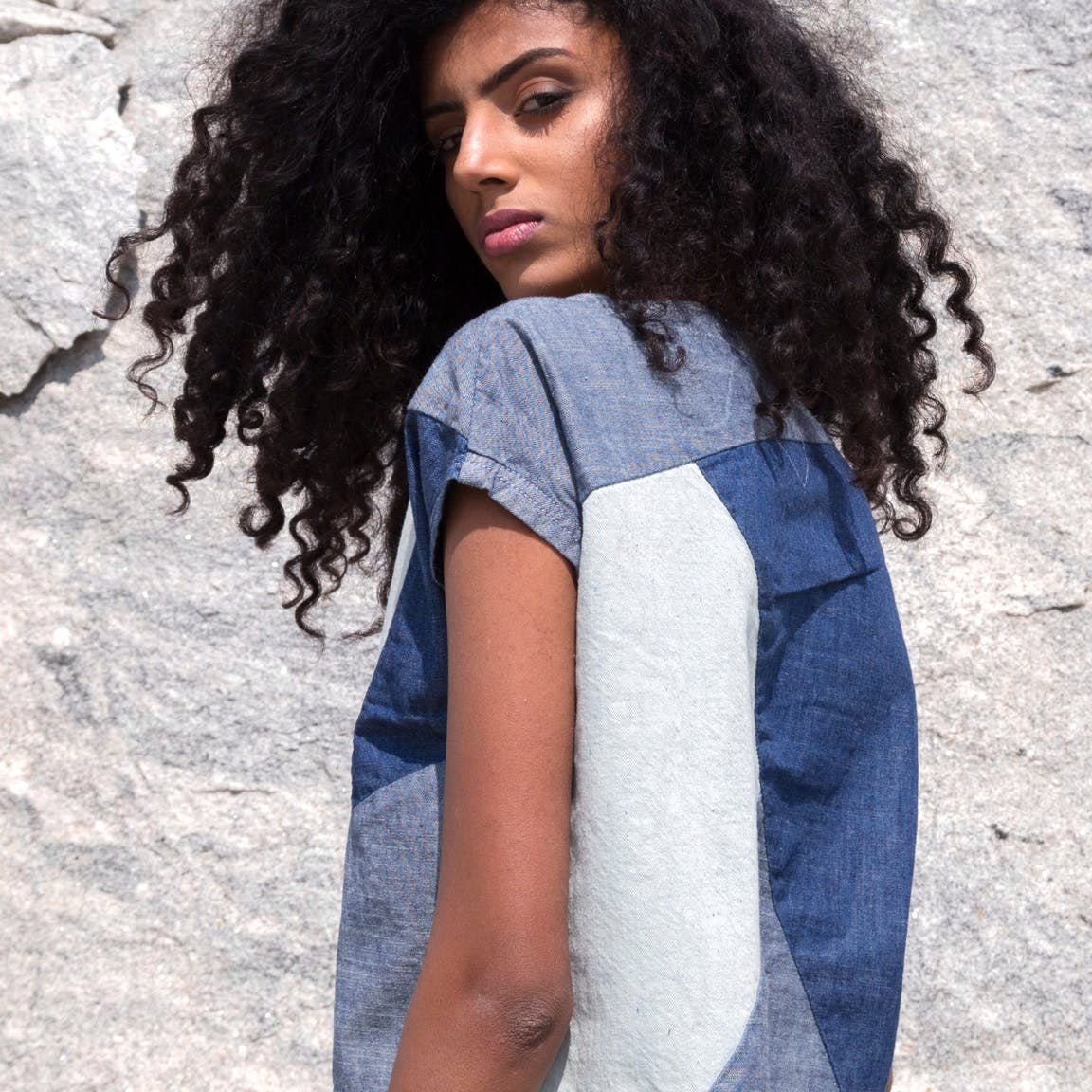 5 Tops To Wear With Basic Jeans
There's one outfit that women of every fashion disposition have come to rely on. It's ageless, always looks effortless and will serve you well for a multitude of occasions. The headline already gave it away, but we are, of course, talking about jeans and nice tops. However, this combination needn't be reserved for the cooler months. I've put together a host of my favourite tops that give the ensemble a warm-weather overhaul...

Bell Sleeved Top
Bell sleeves are all the rage right now and it seems the silhouette is slowly taking over the blouse scene too. Look for styles that have cool prints (the 90s checks are killing it right now), exciting ruffles and pair them with your year-round jeans! In a 100% cotton, this one looks super comfy and also helps beat the heat.
Striped High Neck Top
Who'd imagine prints on prints looking this good? I personally love the embroidery on this high neck top made by Vritta - it elevates a routine summer look and doesn't look too dressy or too demure.The sexy back detail keeps things interesting and of course, this one looks bomb with basic jeans!
White Tie-Up Crop Top
A wrap top is the epitome of good summer style, but not without the added risk of looking overdressed. But this solid white top works super well when curating a basic outfit - and when paired with deep blue denims? Bang-on! It's on LBB for a super affordable price, so 🏃🏻 before it sells out.
Geometric Patch Denim Top
We'd be doing this curation injustice without a killer denim top, because, yes denim-on-denim is this summer's IT trend! The Pigment Edit does really cool tops and I specifically love the geometric patch on this one. It's really different from what I generally wear and the best part? It's not the itchy kinda denim that sticks during humidity - instead, it's an interesting blend of cotton and linen that feels comfortable during the rainy months too.
Intellectual Badass T-Shirt
For all your sassy moments, pick this graphic tee from Foxrobe's collection! It's on LBB for a really affordable price and looks mad awesome with basic jeans and a belt (if you wanna accessorise). This brand also does killer graphic tees for men, incase you were wondering what to get your bro for his birthday...
Comments