The information in this post might be outdated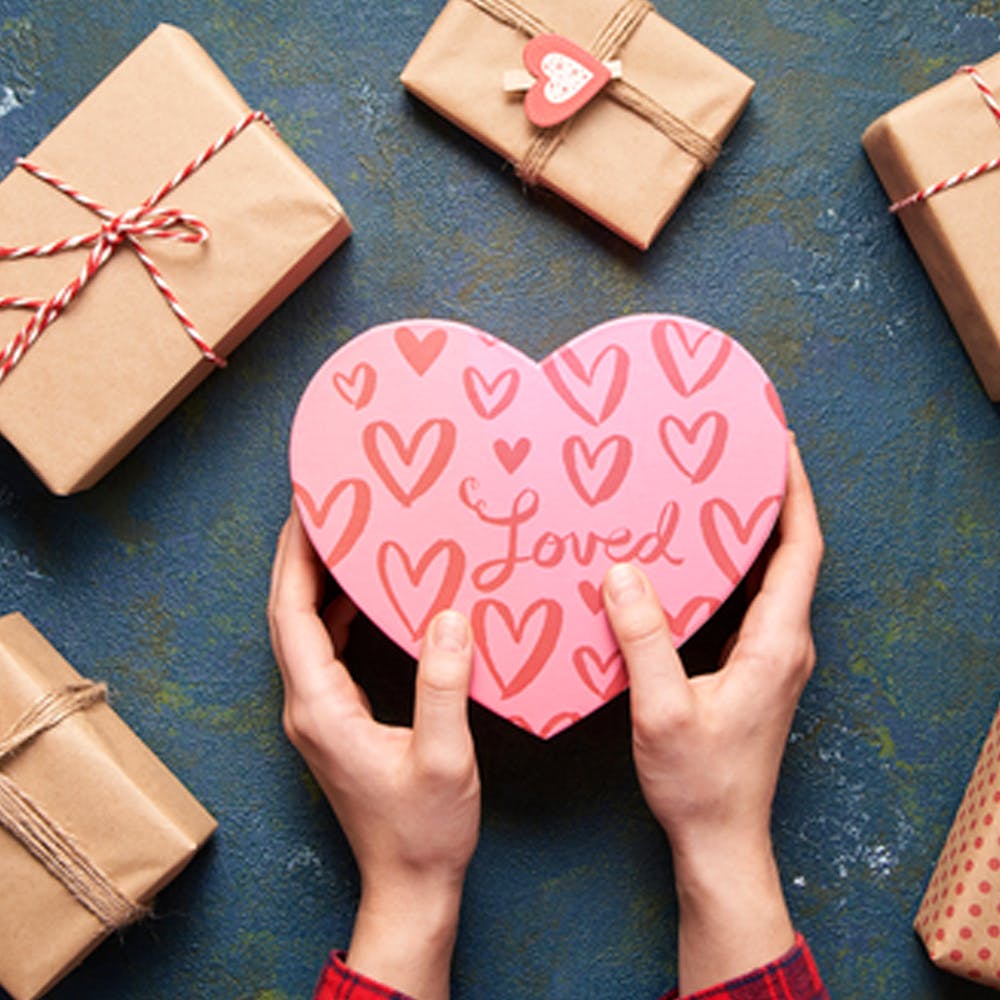 5 Valentine's Gifts For Her Based On How Long You've Been Dating
Valentine's Day gifting can be a tricky thing. You don't want to make it awkward by doing too much, but don't want to make her feel unimportant by doing too little. So, we'll help you find the middle ground, all based on how long you've been seeing her.
You're welcome!
For Someone You Like (But Aren't Dating...Yet?)
Ice cream or chocolates (or both)
At this super early 'crushing' stage, you probably don't want to seem extra by gifting jewellery or even splurge too much, so getting ice cream or chocolates seem like a sweet gesture, no? Plus, these are classic gifts for a reason. Do you know anyone who doesn't like chocolates or ice cream? Nope. Nada.
LBB Recommends: Hazel Rock and Ferrero Rocher Ice Cream Tub and Himalayan Pink Salt Belgian Dark Chocolate.
One Year
Sling bags, laptop bags or work bags
Firstly—congratulations, you made it! You've been with her long enough to know her tastes and preferences, and now's the time when you're allowed to splurge a little (still not too much). Any kind of bag (even a nice laptop bag) would then be a thoughtful and definitely practical gift.
LBB Recommends: Lavender backpack, two-toned chequered laptop bag, and basic navy tote.
Three Years
Footwear
Footwear is tricky business. You've to know her specific US and UK feet sizes, her comfort level with the height of heel (or no heel) and her personality well enough to find a pair that perfectly matches it all. These are some of the things you'll know without a doubt by year three. Again, you can shell out more money at this stage, so why not make it count by getting her a pair she's been eyeing since forever.
LBB Recommends: Hand-painted pizza sneakers, bunting slider flats and bumble bee loafers.
Five Years or More
Expensive jewellery
Honestly, at this point you can get away with your ''I'm the gift" excuse (she really knows that you are!). But if you do want to make an effort, get her something lavish, something she wouldn't otherwise spend money on. Jewellery then, the expensive and stunning kind, can work wonders.
LBB Recommends: Rose quartz and rhinestone earrings, bark gold-plated earrings and camel drop earrings.
Comments