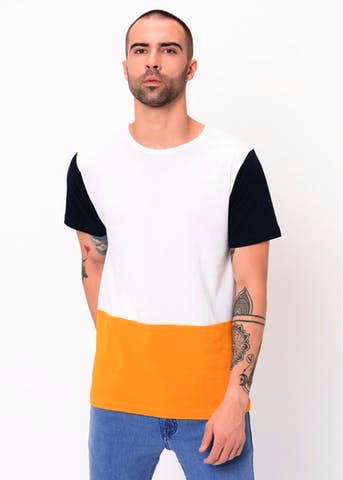 7 Indie Menswear Brands That HAVE To Be On Your Radar!
Whether you're looking for something casual or a dapper going-out wardrobe, LBB has some ultra-cool indie and sustainable fashion brands with some GREAT finds. So the next time you're doing a wardrobe overhaul, you don't have to struggle at the mall or in those crammed changing rooms and still find something you're going to love! (Or bag some AWESOME gifts for your bros)
Here are 7 Indie menswear brands that have got to be on your radar!
B Label
B Label offers hemp fibers, which are cannabis fibers, stitched into clothes. B Label, takes the 'green' route, and what's cooler than being environmentally aware while repping some cool canna-clothing in 2019? Hemp repels UV rays, resists mold and mildew, and is carbon-negative. They've got great shirts that look super put together with some pants even if you just managed to throw them on, and the best part, these clothes last you YEARS!
Fabnest
Fabnest has some GREAT finds for menswear with cool printed shirts that look so breezy and cool even at first sight. Their collection is refreshingly chic, in the right colors and silhouettes, and will definitely get you shopping for some staples!

Moda Hombre
These trendy formal shirts for men are crafted with great detail and impeccable workmanship with snug silhouettes.Their collection looks stunning both in a boardroom meeting, or at a club while you're raising a glass! Super flattering and really wearable, you're going to love their clothes regardless of how old you are!

Radical Paradox
For your free-spirited self, Radical Paradox has a wide variety of graphic tees with clever, cool and sometimes hilarious quotes and illustrations that you're going to want to wear with everything. They put themselves across as 'unapologetically urban' and offer sustainably made clothing, so if that seems like something you're all about, Radical Paradox is the brand for you!
Lion Shirts
If you're looking to refresh your collection of shirts, then Lion Shirts is definitely for you! The label has a selection of checked, solid, printed and crafted panel shirts, available at super thrifty prices, starting at ₹699
While checking out their collection, make sure to browse through their super cool printed shirts, or explore the classic checks and stripes!
Foxrobe
Bored of your same old tees? Foxrobe has some AWESOME graphic t-shirts starting from INR 349 only! You can find it all here – right from 80s cartoons to pop-culture references. Super awkward or anti-social? They've got a tee. Hustler? They've got a tee. Vegan? Yep, you got it right–they've got a tee. You can't help but chuckle at some of their punny t-shirts or appreciate the creativity behind them!

RIGO
RIGO has some uber-cool t-shirts for your casual days. Super soft and comfortable, they're also really affordable so your everyday wardrobe essentials won't break the bank! Ranging from short sleeves to long sleeves, and even mens shrugs, they have it all! Using bright colours and structured designing, they're minimalistic while still doing the most and we're OBSESSED.
Comments