The information in this post might be outdated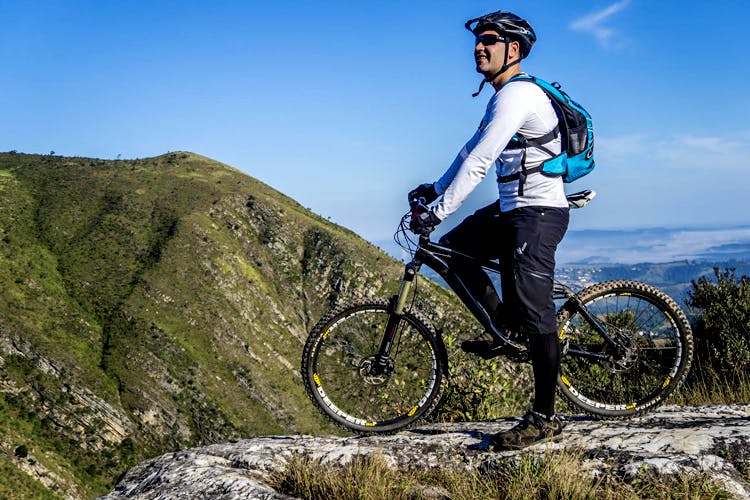 YOLO! Here Are 7 Travel Essentials For Any Successful Solo Trip
Whether you're a seasoned traveller or a newbie, you haven't really lived until you've traveled solo at least once. While traveling can be phenomenal, traveling alone takes it to a whole new level of self-exploration. This means navigating through any situation, all by yourself. Sounds daunting, doesn't it? Don't stress, we have compiled a list of essentials that will keep it 'plane' and simple for you!
Multi Task Backpack
Since you don't have a companion to share the load, it is important to pack light and safe. It's essential that you have a backpack that is compact and versatile (and possibly a carry on). We recommend a Quechua, 20 litre capacity with multiple hidden pockets that will help you multi-purpose without any hassles. Rest assured, OCD won't be an issue when you have this multi-tasker by your side
Never Crush Water Bottle
Nothing will bring your trip down like a mean headache caused due to dehydration. Simple solution - a reusable water bottle. We can guarantee this will be the most used item on your list. Our favourite is a 750 ml Water Bottle, which you can strap on to your backpack and travel freely.
Must Have Travel Card
Travelling solo amplifies the need for monetary ease. The Miles & More World Traveller Card solves all your financial issues and acts as your personal currency assistant, no matter what part of the world you are in. You can use just this one card to pay for shopping, dining, hotels and entertainment with upto 17 different types of currencies while saving 4% on transaction charges levied on other credit & debit cards. Pay the bills in any currency without any hassle. Apply for one now!
Multi-Purpose Safety Knife
No we're not trying to scare you, but a basic Swiss Army Pocket Knife is much-needed companion for multiple reasons, like to pop a wine bottle (or a can of beer) or just to feel secure when alone. It has a knife, can opener, cork screw, scissors, screwdriver, bottle opener, nail file—which can be most useful in situations where you least expect it.
Safety Is Better Than Cure
This one's for a rookie traveller! There's a reason why they teach us to make First Aid Kits in school! It's always essential to carry medical supplies, especially when you don't have someone to run down to the store in case of an emergency. You can either customise the kit according to your needs, or purchase one directly from any pharmacy close by.
Universal Adaptors
When alone, phones are the best friend one can have. Whether it's to use the GPS to find the way, or to drop in a text to your mother, you know you're completely lost if your phone runs out of battery. You might have a charger, but what happens if you can't find the correct power socket? This is where you need an adaptor that has all the sockets of the world. Fun fact: there are 12 different kinds of sockets around the world. So, have it all in one and be prepared for any outlet crisis situation with an International Adaptor, while traveling domestically or internationally.
Shoes For Every Kind Of Distance
Whether you're trekking up a hill or hiking in the middle of a jungle, the most essential item in your list is a comfortable pair of shoes. They are your saviour! You don't have the comfort of piggybacking on your friend after a long day of walking about, so make sure you pick something comfortable and airy. Check out a wide range of sole-mates here, without compromising on comfort or style. Strap them on and get ready to go!Keeping these essential tips in mind, we encourage you to hit the road for a rewarding solo journey. Keep Calm and Travel On!