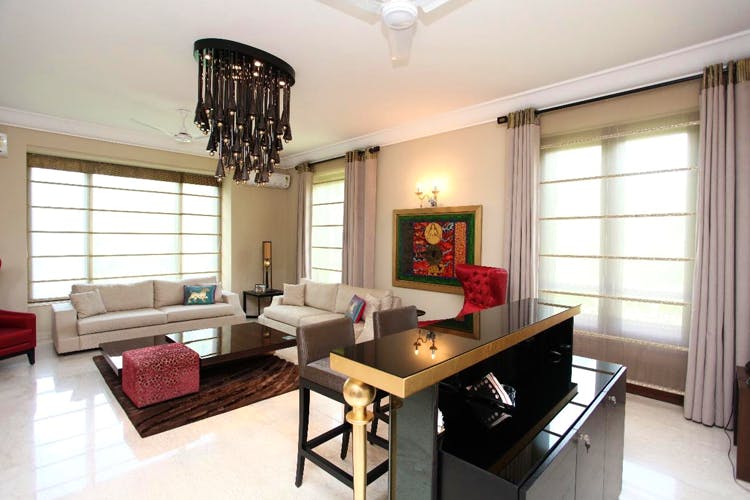 #Trending Here Are The Only Soft Furnishing Trends You Need To Mark For 2019
Shortcut
Many of us are soon moving into our new homes while many others are looking to add that newness to our homes. Soft furnishings help accentuate different parts of your home according to the moods and themes of your choice. Meet Window Passions, a brand that does bespoke designs for all your home decor needs. If you have a vision in mind, they will turn it into reality. If you have been wondering what's trending in 2019, we made a list so you don't have to search anywhere else!

Calming Neutrals
Neutrals have made a comeback and we couldn't be happier. Not only are they easy on the eye, but they also provide a sense of calmness to your home. While they are easy to pick, designing with neutrals can be a little tricky. With Window Passions here to help, know what combinations would work best for the space you are looking to decorate without compromising on retaining the essence of neutrals.

Throwback With Retro Fusion
Take it all the way back to the fun retro times, mix it up with some modern tadka and voila! Vintage prints in modern colors are the perfect remix you need for your homes this year. With retro fusion, it is important to have an eye for detailing to get that vintage finishing in modern elements. Know how to blend retro with contemporary designs without going wrong, courtesy the team at Window Passions that will ensure no stone is unturned in giving you the decor of your dreams.

All Things Tropical
For that touch of warmth that turns your house into a home, go for tropical hues that are a huge trend this year. Bring the beach vibe right into your homes with vibrant hues and natural elements. There are lots of natural aspects that you can include in this trend that will give a fresh new look to your home. Don't be afraid to go bold with patterns. Wondering how not to mess up? Window furnishings in tropical themes work well for all seasons and with the right consultation, you can definitely turn your home into a piece of art!

Well, Well It's Velvet
Guess who is making star appearances this year? Soft furnishing decor in velvet is here to stay and give your home that classy appearance that works like a charm every time. Be cautious about colors, fabric and more that you want to incorporate with velvet furnishings. Expert advice is a must otherwise the entire look can go all wrong. With Window Passions, be sure to rake in some compliments when guests visit because we are sure loving this!

Ask Srilaxmi a question