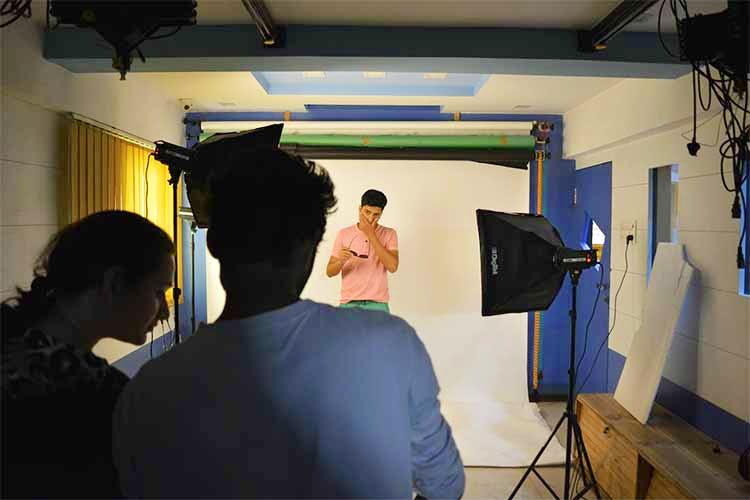 Always Wanted To Be In The Spotlight? Check Out These 5 Acting Classes In Delhi
If you've been dreaming of being the next Shahrukh Khan or the next Deepika Padukone, then tune up your acting skills by joining some of the major acting institutes.
Moonlight Film And Theatre Studio
MFTS being a non-profit association aims at actor training, production of theatrical plays, short films and other performing arts. They have two courses- one is a Regular course for three months, from 4pm- 7pm in all the weekdays, and the fee is  INR 37,000. The other one is for one and half months, from 4pm- 7pm only on weekends, and the fee is INR 7,500.
For more details click here.
The Cinematic Life
The Cinematic Life is a studio started by Kammal Chaudhry. He aims in polishing the aspiring actors in the best way, and many prominent actors have taken lessons from him. His studio has a regular batch of 45 classes in three months, from 1pm- 4.30pm on Thursday, Saturday and Sunday, and the fee is INR 36,000. But a rule set by him will have you pay INR 45,000 if any classes are missed.
Mr. Chaudhry is also planning to have economical classes that will be for one month, and the fee will be around INR 4,000-5,000.
Click here to have a look at his YouTube channel, and go here for some more details.
Krishnaa Acting Academy
With the focus of creating an actor alongwith an all-round personality, this institute is a good choice for your acting career. They have an one year diploma course with a fee of INR 10,000 per month, and the classes are scheduled on Monday, Wednesday and Friday. Register at the earliest as the seats are limited.
For more details click here.
Moving Images Film Academy
This academy fulfills the needs of a film industry and also includes training for modeling, dancing, film making. They offer a six month course for  INR 80,000. The classes take place on weekends – Saturday- 2pm-5pm and Sunday- 11am- 2pm. They conduct direct admissions but with one screening test.
For more details, click here.
Livewires The Media Institute
Make your dreams real with top infrastructure and quality training at Livewires institute. Their centres are spread across in major cities as well like- Pune, Mumbai, Ahmedabad, Vashi, Bangalore and Noida.
They have two batches- the Regular batch offers a four month course with a fee of INR 98,000, Monday to Friday acting classes and Saturday-Sunday dance classes. The weekend batch offers a five month course with a fee of INR 55,000.
They even have offers on first come first serve basis. So for more details click here.
Comments