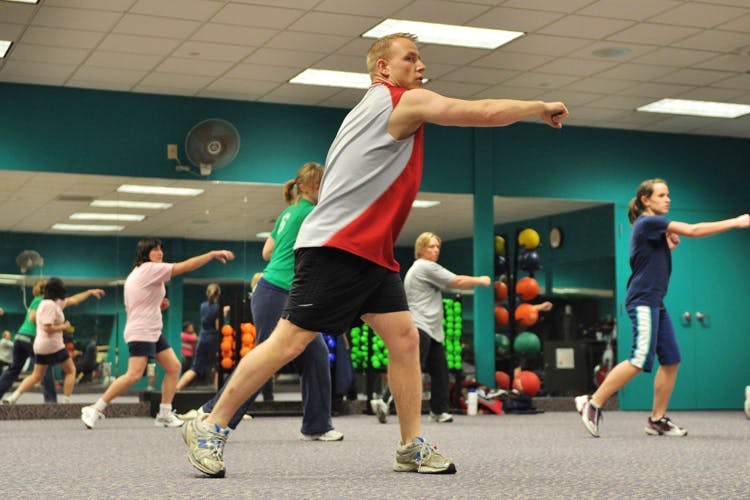 Step Up Your Fitness Game With Aerobics Classes In Gurgaon
Your fitness resolutions will be a lot easier to stick to if you enjoy your daily workout sesh. If the thought of running on a treadmill makes you want to crawl straight back into bed, try one of these aerobics classes instead.
This fast-paced, dance-oriented workout is a great way to meet your daily cardio needs, and will have you sweating your way to the body you've always wanted.
Sculpt Gym
The instructors at Sculpt Gym are highly trained and pump new energy into the aerobics studio with every session. They focus on flexibility, strength building and pushing you to your body's limits. Their classes book out fast so be sure to enroll soon!
Viva Fit
Viva fit has extremely passionate instructors who try to make your fitness dreams a reality. The aerobics here is an intense workout aimed at hardcore gym-goers. If you're interested in quick results and strenuous workouts, then this is the class for you.
Celebrity Fitness
Celebrity Fitness has 50 gyms in three countries. They provide a holistic gym experience, while providing niche workout classes as well. Armed with a great aerobics instructor as well as a health expert, you should reach your fitness goals in no time when you train here. They enjoy worldwide recognition too; though we're not sure how to verify that!
Sports Fit World
They believe that working out is not an option, but a necessity. You'll only stick to a workout you love, and we bet you'll love their aerobics classes. Their aim is to create a healthy and fit nation by mixing up their workouts and catering to all types of people.
Dream Yoga & Dance Institute
This institute offers many different variations of aerobics, ranging from bhangra to techno. Their workouts are filled with energy and expression; they want you to enjoy it, resulting in a super motivating environment.
Hype—The Gym
Started in 2012, Hype—The Gym aims at providing international standard facilities and making exercise a priority for its members. Get fit with their aerobics classes that'll amp up your heart beat, have you sweating in no time and keep you coming back for more.
Comments