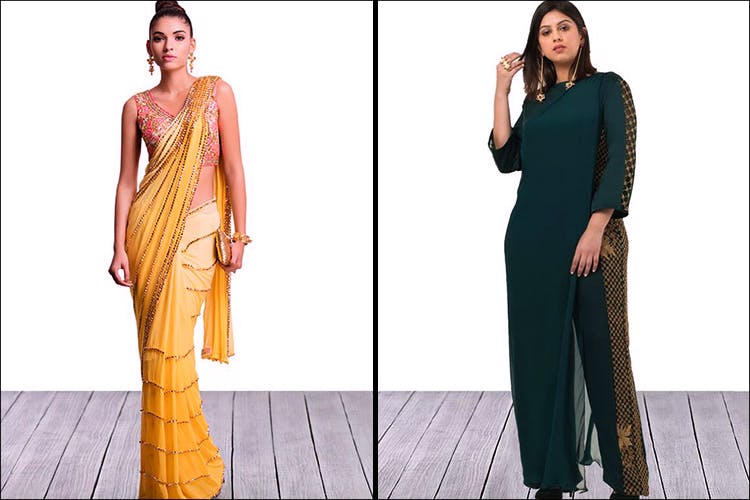 Ahead Of The Curve: This Fashion Rental Brand Loves Women Of All Sizes
Shortcut
Stage3, a fashion rental and styling platform is launching a new line of designer wear specially curated and styled for curvy women or women who are on the healthier side. So if you feel and think an outfit you love will never fit you or come in your size, then fret not. Stage3 has all your fitting needs covered.
If You Have It, Flaunt It
Stage3's campaign, #ownyourcurves is giving the right message to the women out there, who love their body and don't compromise on fit and style and have access to silhouettes and styles best suited for them. So stage3 chooses the perfect style with the help of some awesome stylists to make designer clothes that best suit women who want to show off the right attitude and look good at the same time.
Fit AF
Stage3 has some fashion stylists on board doing sari's, jumpsuits and anarkalis , bold ensembles and silhouettes for women. The clothes aim to inspire confidence.
So, We're Saying...
If you have that friend who shy's away from wearing something out of the box, or your mom who doesn't wear saris anymore after putting on some baby weight, definitely direct them to stage3 and help them feel sexy as hell.