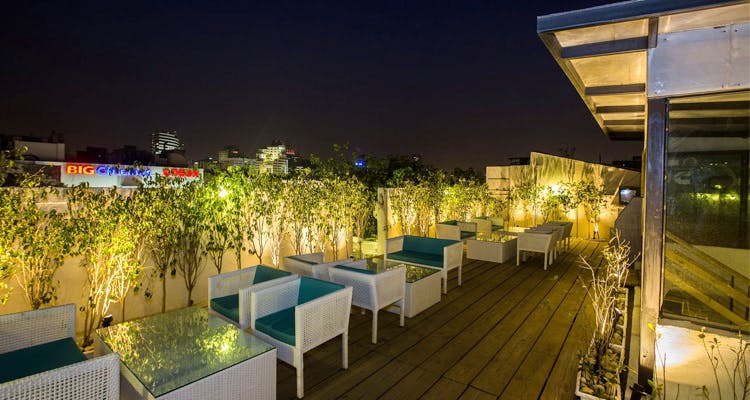 All CP Terraces Might be Shutting Operations, by order NDMC
Don't even, we promise we're more upset. If you follow us regularly, you know our penchant for a great joint with a view. A terrace/balcony/outdoor option makes every outing so much better, we think. So, get this. The NDMC, citing violation of license and building norms, has launched a brand new sealing drive. You might recall the first of their seal sprees, and if you don't, just drive via the erstwhile 1 MG Road. That's when they razed to the ground constructions they considered illegal.
Now, on their new seal spree, CP terraces and balconies have come under fire. They are launching a drive to seal terraces of restaurants that are being used 'illegally' for commercial activity. Six terraces have already met their fate, with seven more in the waiting line. What are the violations you ask? We hear something to the effect of, commercial activity, fancy lights and loud music.
Oh, and no one got any notice. Just the pleasure of officials barging in, and sealing as they see fit. So far, only terraces are sealed, while the indoor spaces are fully functional.
Owners have submitted affidavits, and we'll keep you posted on the status. If you hear before we do, you know where to find us.
Comments