The information in this post might be outdated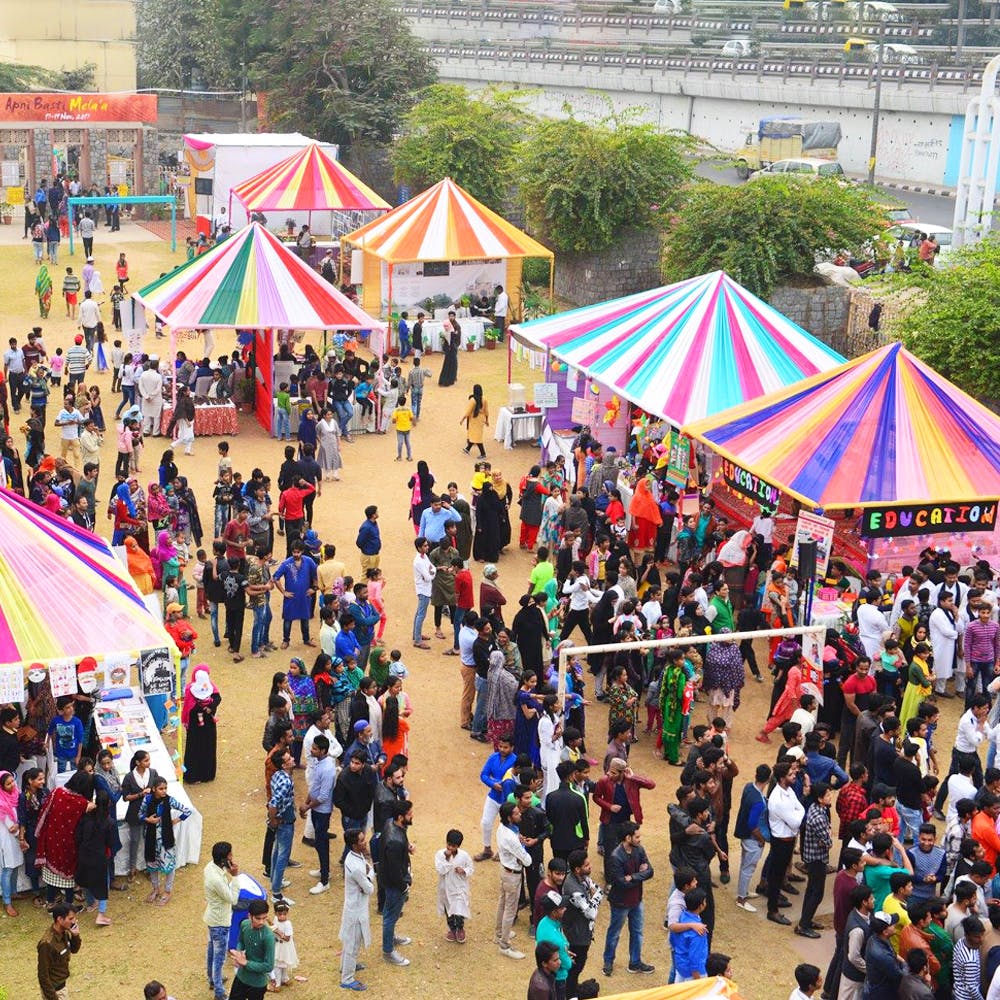 Apni Basti Mela, Nizamuddin
21 Dec 2018 - 23 Dec 2018
21 Dec 3:30 AM - 23 Dec 11:00 AM
What's Happening
The Nizamuddin Basti Urban Renewal Initiative is back with the Apni Basti Mela and, this time, they're celebrating 700 years of the Nizamuddin heritage.
At this three-day mela, expect everything from calligraphy, kite-making and crafts workshops to play performances by the basti kids. You can also sign up for free heritage walks (covering monuments in Nizamuddin basti), and learn all about local cuisines at the food workshops hosted by Hazarat Nizamuddin Basti's master chefs.
Residents of the basti will also be putting up stalls where you can shop for jewellery, bags, stationery and more (be sure to check out Insha-e-Noor's too). There'll be 10 to 15 food stalls offering the best of Mughlai cuisine like Chicken Korma, biryani, kebabs and desserts, to name a few. We hear that even Zaika-e-Nizamuddin will put up a stall and you absolutely cannot leave without trying their melt-in-the-mouth shamis and the most comforting besan laddoos.
How's The Venue
The venue for the mela will be the outer park at the entrance of Nizamuddin Basti. For the cultural performances that will happen on Dec 21st and 22nd at 6pm, the venue will be Chausath Khamba, a monument inside the basti.
Price Includes
The entry to the festival is completely free. You can participate in games, sign up for craft workshops and enjoy performances all for free. Of course, you'll have to bear the food and shopping costs.
Make A Note
In case you're interested in being a part of the food workshops (Dec 22 & 23, 3pm) or the heritage walk (on all days at 10am and 4pm), be sure to call up the folks at Nizamuddin Urban Renewal Initiative at the number provided. These events are non-chargeable, but you do need to register.
Comments