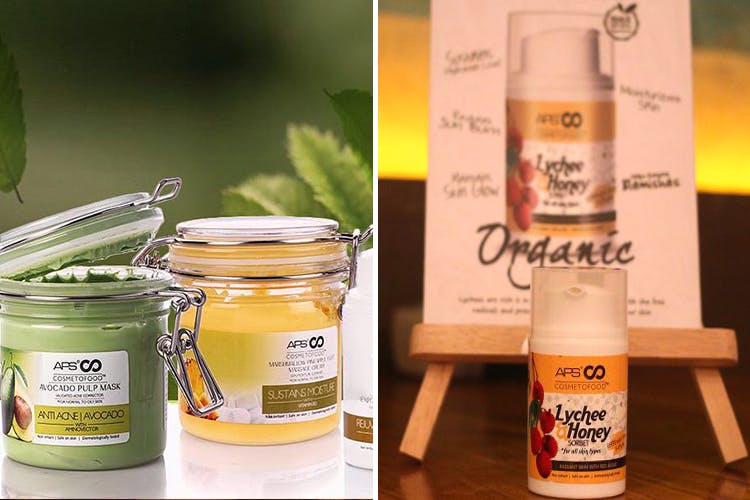 This Brand's Raspberry Cleansers & Coffee Souffle Masks Smell Yummy!
Shortcut
APS Cosmetofood's a brand that offers vegan skincare products which are good enough to eat (yes, you read that right). The range includes cleansers and scrubs to massage creams and masks. Need a healthy diet for your skin? APS' products could be it.
Great For
Organic, cruelty-free skincare.
What Makes It Awesome
Think marshmallow pineapple massage cream, coffee souffle, avocado mask, multigrain porridge exfoliant and everything that sounds yum – that's what APS Cosmetofood has to offer. Albeit all of them are meant only for your skin but on the odd chance that you (or a kid in your house) end up tasting them, nothing will go wrong as the products are 100% organic, handmade and natural. The entire range is ECOCERTTM certified, which itself is a conclusive proof of their authenticity.
Pro-Tip
We say, go for their Whey Protein Eye Mask. It helps reduce under-eye circles as well as puffiness, and provides intense hydration. Time to bid adieu to those tired-looking eyes after a long day at work.

Comments