The information in this post might be outdated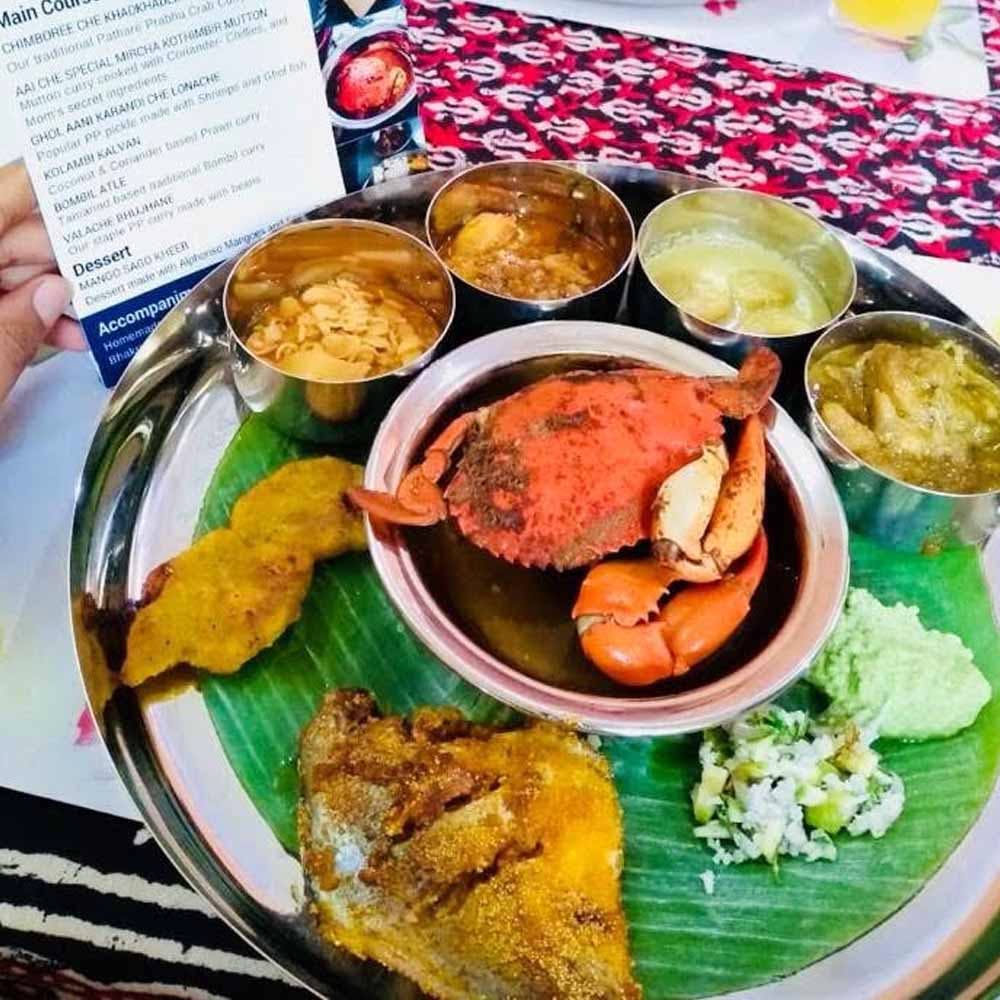 Authentic Maharashtian Pathare Prabhus Lunch, Gurgaon
What's Happening
The Pathare Prabhus are a small, indigenous community (56,000 across the world) who mostly live in and around Mumbai. Naturally, there aren't a lot of places doing authentic Maharashtian Pathare Prabhus cuisine, and the only way to enjoy this food is to probably be invited into their home. Well, good news for you, because Dine With Vijaykars, a traditional Pathare Prabhu family that lives in Mumbai and hosts homemade food pop-ups, is coming to Gurgaon this weekend.
Led by head chef Dr. Padmaja Vijaykar, this family will feed you the best of Pathare Prabhu cuisine within a two-hour long lunch. The pre-set menu for the lunch includes both veg and non-veg dishes like PP mutton chops, kolambi che kalwan (prawns), tomato chi sheer (coconut and tomato-based curry), kela poli (special Rajeli banana dessert), nimbu sherbet, chaas and more.
If you love seafood and lamb, we're pretty sure you'll have a good time!
How's The Venue
The venue for the lunch is the Vijaykars' home in Gurgaon. So, expect good food with a side of interesting backstories and facts about this niche cuisine—all in a cosy, homely setting.
Price Includes
The lunch is priced at INR 1,599/person and is inclusive of everything.
Make A Note
For a comfortable and intimate lunch, the Dine With Vijaykar experience is limited to a batch size of around six people. To book a spot, contact Sunetra Vijaykar at 09818093595/09911049090.
Comments