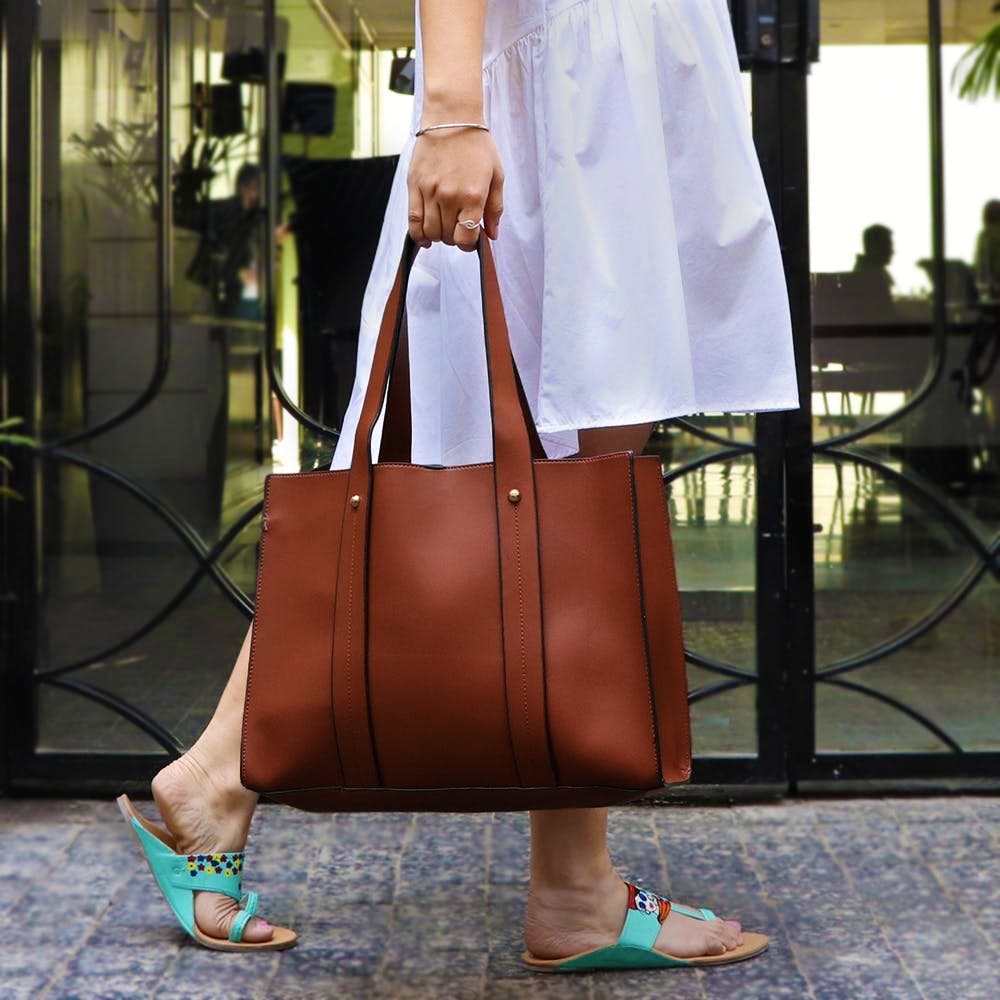 Totes Awesome: 5 Bags Under INR 1000
Looking for a new bag but is the cash crunch holding you down? Check out our list of totes that are beautiful, spacious and are all priced under INR 1000.
Metallic Stud Detail Shoulder Bag
If a simple, plain bag is not your style, this studded one that comes in a classy wine shade will be perfect for you. It has one spacious compartment that can easily fit all your essentials. While this tote might not be perfect for work, it is a great option for casual outings and events.
Price: INR 940
Brown Faux leather Tote
This simple tan bag is a great option for folks whose style exudes practicality, minimalism, and usually stick to the basics. We think that it also makes for the perfect work bag.
Price: INR 940
Vegan Leather Solid Black Tote
If you prefer the classic black colour for a bag, add this solid black tote to your cart right away. It has a clean design and is roomy enough to fit your laptop, wallet, and other essentials.
Price: INR 890
Vegan Leather Tote with Front Pocket
The best part about this bag is that it's super spacious and perfect for folks who like to carry their home with them wherever they go. Another thing - it comes with a zip, and a front pocket to store all your knick-knacks.
Price: INR 990
Triple Compartment Faux Leather Tote
This classy triple compartment tote comes with a zipped middle compartment and is a great buy for everything from work to casual outings. Since it comes with numerous sections, it is perfect for those who like to compartmentalise.
Also, we admit that it's a little above 1K but we promise that shelling that extra 75 will be worth it.
Price: INR 1,075
Comments