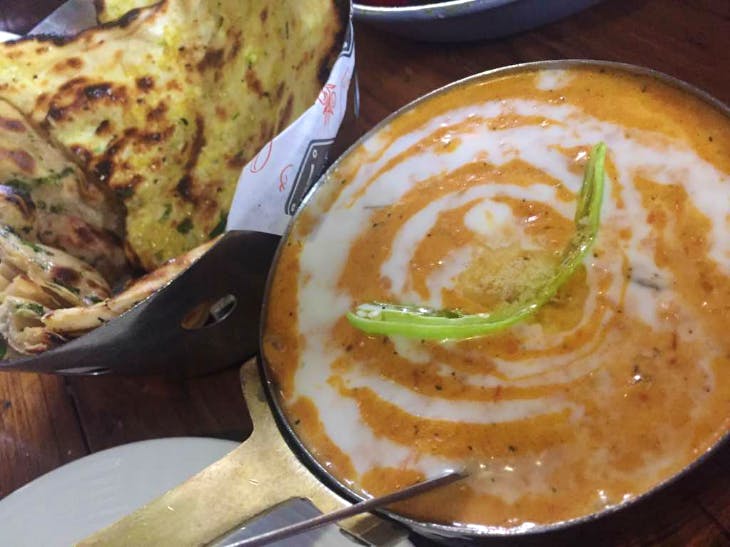 Delivery Available

Wi-Fi Available

Nearest Metro Station:

RAJENDRA PLACE
Awesome Butter Chicken & Wafer Thin Pizza: Lanterns Has A Winning Formula
What Makes It Awesome?
I usually don't trust the food at bars, mostly because they try to be a jack of all trades and in some cases, not even that. But Lanterns has mastered not only its Indian fare but the Italian food is on point as well. I have had their butter chicken on a few occasions and would consider it amongst my favourites in Delhi, so much so that I would drive from South Delhi to Rajendra Place to eat it. My last visit, I also tried their pepperoni pizza which was served with a wafer-thin pizza base topped with loads of cheese.
What Could Be Better?
We went there on a match day, so the ambience was more of a pub than a restaurant. The place does tend to get quite loud and they serve hookah indoors which I'm sure is troublesome, but I drown out the sounds to the thought of their butter chicken. Weekends it tends to become more of a pub, but afternoons are great for a meal and a cold one.
What's My Pro Tip?
The drinks here are also cheap. Bira draught for INR 200 and Kingfisher at INR 70. Amongst the starters, their Chapli Kebab served with Khasta Parantha is a another favourite. The breads they serve namely the Garlic Naan and the Mirchi Parantha are delish as well.
Also On Lanterns Kitchen & Bar
Comments
Delivery Available

Wi-Fi Available

Nearest Metro Station:

RAJENDRA PLACE