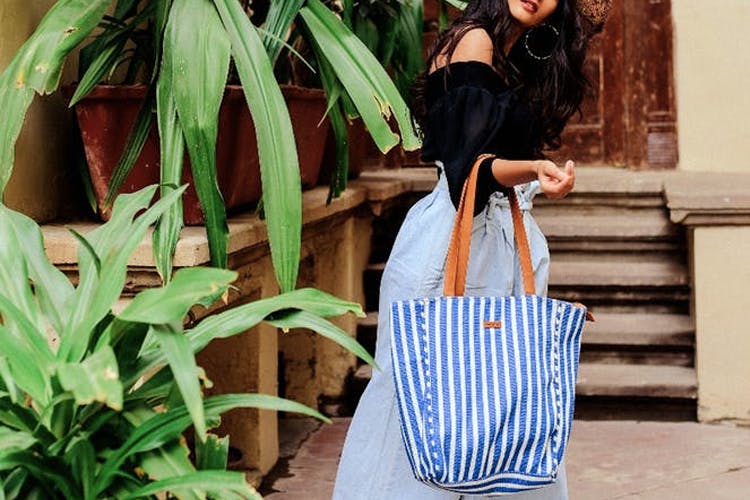 5 Awesome Homegrown Brands On Our Radar
As you may already know, we love finding new homegrown, local brands that strive to innovate and make products that you won't find anywhere else. From jewellery and clothing to footwear and bags, here are some awesome brands that are on our radar.

Maisha
Maisha By Esha Shah is a brand that takes the old and new. You'll find modern-day styles, designs and colours brought to life using old techniques like tie-dye, shibori and block printing. They've got a range of duffle bags, pouches, totes & more that are super spacious - sure to fit in all your essentials. So if you're going on a vacation soon or simply just love a spacious bag, don't miss this awesome brand.
Twirl Studio
The Twirl Studio's dresses are uniquely crafted by hand block printing and they all come in super bright and warm hues. They do a range of stunning maxi, midi and spaghetti dresses that are all exclusive. Our favourite? Their 'Happy Blues' Collection.
Salt Attire
Bored of your usual corporate looks? The Salt Attire does outfits that are a game changer for your office OOTD. Their collection is perfect for all your desk-to-dinner looks - from perfectly tailored formals in fresh hues to playful-yet-contemporary patterns.
Handmade Love
The Handmade Love makes handcrafted kohlapuris for every kind of girl. Their collection looks effortlessly stylish (just look at those stunning square-cut toe straps!?). Whether you're dressed up in ethnic wear or just basic jeans and a tee, these kohlapuris will compliment your look.
Amama
We just discovered this new and trendy jewellery brand and we can't get enough of it. Amama has a range of statement earrings you won't find anywhere else. Our personal favourites? Their Handcrafted Ginko Long Earrings and Holographic Bead Earrings.
Ask Kanupriya a question