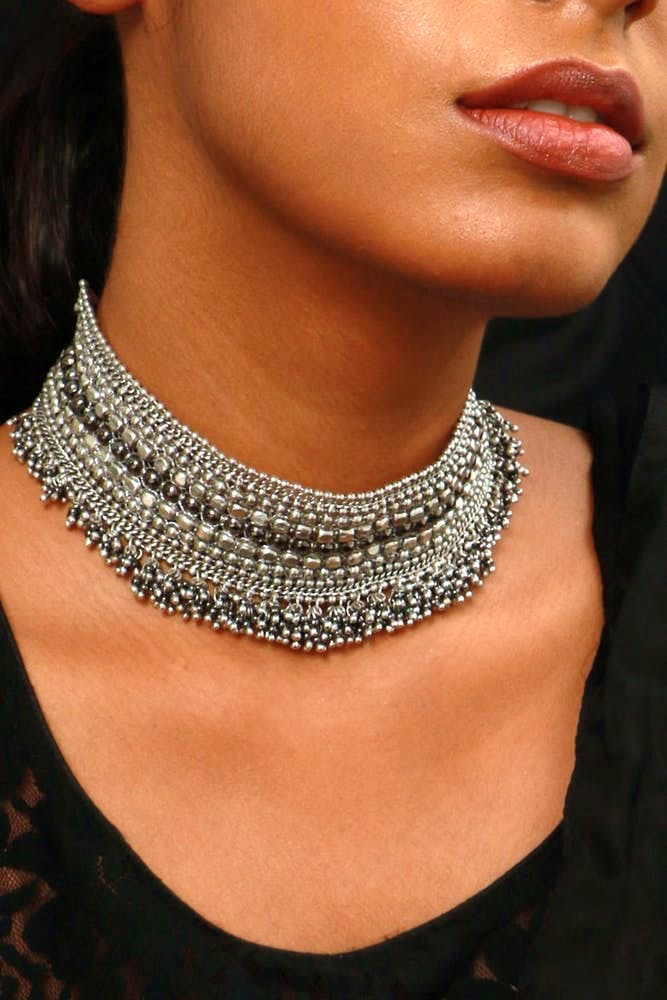 7 Accessories That Will Add Bling To Your Look
If you're not reaching out for some stackable rings or a statement necklace with your outfits, you might be missing out on some REALLY easy ways to make your outfits look more put-together (and expensive) than they are.
Just like you have wardrobe staples like your basic white tees and your favourite jeans, some stand-out staples such as rings, chokers and earrings are sure to take your outfit to the next level.
Handmade Rippled Large Gold Hoops
A definite statement piece, these gold hoops are a favourite among those who simply love to add some bold accessories to their outfit and bling-it-up. Super easy to carry off and an easy addition to your clothing, these are a must have in your jewellery collection.
Maal Septum Ring
What else says bold and carefree if not a super cool and eclectic septum ring. Be a classified badass with this 'Maal' septum ring and get some heads turning.
Interwoven Braided Hoops
Another classic twist on the basic hoops, these braided hoops are elegant while also being bold and striking when paired with the perfect outfit. They're great for daily wear- add them to your boyfriend jeans and white shirt look.
Handcrafted Silver Bead Thread & Chain Choker
For some cool grungy vibes, this choker is almost too apt to miss out on. Pair this with a white tank and some black cargo pants for a stunning and fashionable yet badass look.
Gold-Plated & Wooden Bar Ring
You couldn't possibly be your cool, rebellious self without some stunning, statement-making hand gear. Extremely prominent and unique, this gold plated and wooden bar ring is SO different from the usual rings you usually see. It's a definite front-runner for the next addition to your ring collection.
Vintage Oxidised Silver Rings (Set of 10)
If any artsy and cool movie character ever taught us anything, it's that you can't be a rebel unless you have your digits embellished in some vintage silver. Join that crowd to pull off that ever-so-classic look with your very own collection.
Gold-Plated Textured Disc & Line Earrings
Another clear hear-turner, these earrings are just begging to be paired with an all-black outfit. They're classy yet casual and still have an element of non-conformity to them which makes it another favourite to add bling.
Comments