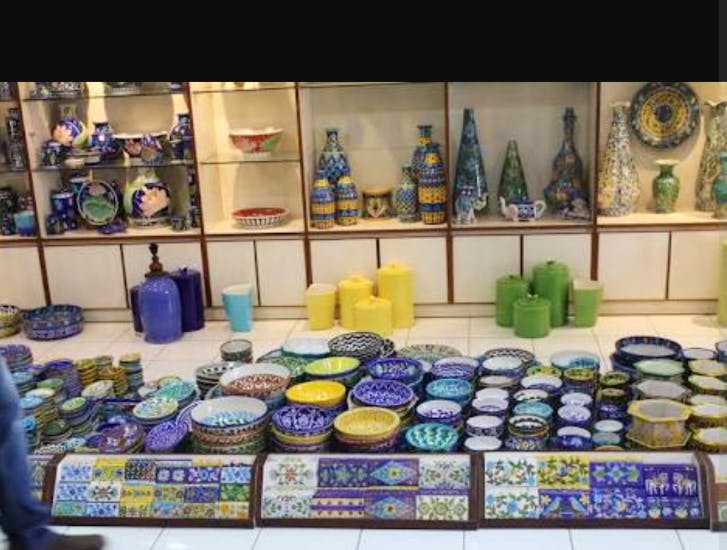 Jaipur Tourists, Hit Up Neerja International For Beautiful Blue Pottery To Brighten Up Your Home
What Did I Like?
Your fondness for artistic wall plates, pots, vases, tea lights, candle stands, bathroom sets, beads, knobs, and all other homely knick knacks will be fulfilled here. All the products here are made using the ancient art of blue pottery. They have a jaw-dropping variety, and dazzling designs in all possible colours available.
What Could Be Better?
As they're selling a lot of breakable stuff, make sure you're packing it well if travelling.
What's My Pro Tip?
Despite their name, you will get other colours!
Anything Else?
Blue pottery is a traditional craft of Jaipur; the products are mostly decorated in different motifs or geometrical designs. They are worth a pick if you are shopping in Jaipur and are looking for decorative products . The prize and product range is wide, starting with INR 100 to INR 200 for a classic door knob, to INR 1,500 for the decorative wall plates which are their speciality. One can buy vases, pots and bowls starting from INR 500 to INR 5000 depending on the size, but its definitely value for money.
Also On Neerja International Inc