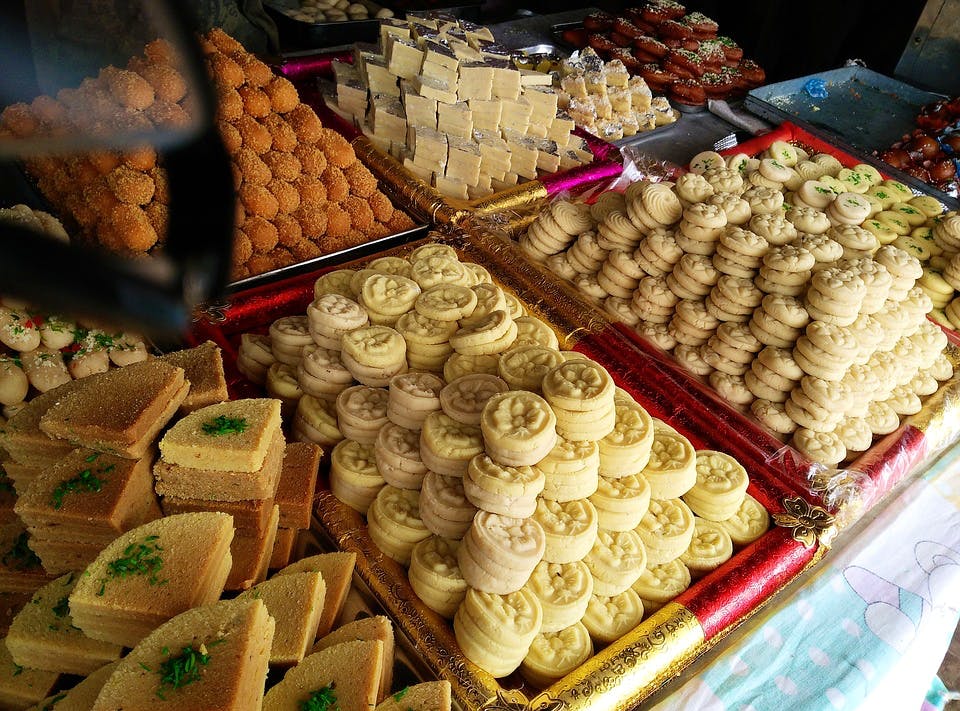 Muh Meetha Time! Here Are 5 Of The Best Sweet Shops In The City
There are some days you don't need an excuse to gorge on sweets, you just get yourself a box of kaju katli or motichoor laddoo and just eat all the mithai. If you're having one of those days, here's a list of the best Indian sweets shops in Delhi.
Bansal Sweets
There are few mithais out there that are better than laddoos, because they make life come full circle (and also our bodies, but we'll ignore that in the name of self-love). Next time you want some, just go to Bansal Sweets. Trust us.
Recommended For: Besan laddoo, moti-choor laddoo
Haldiram's
It just goes without saying. From their savoury snacks to their huge variety of sweets, if there's one place that's doing right by Indian sweets, it's Haldiram's.
Recommended For: Kaju katli, gujiya, milk-cake
Annapurna Sweets
This old Delhi gem has had a special place in our hearts, for as long as we can remember. With sister concerns in CR Park and Green Park, this sweet shop is the place to eat the best Bengali sweets you'll ever eat. And, while you're there, try their samosas too, so so good.
Recommended For: Dilbahar, cham-cham, sandesh
Bengali Sweets
If you're anything like us, and you think that Bengali sweets are mankind's gift to mankind, then this shop in Bengali market will be your Mecca. FYI, their Raj kachori comes highly recommended, too.
Recommended For: Rasgulla, mishti doi
Evergreen Sweet House
Evergreen is one of the first names that comes to mind when we think of the most iconic sweet shops in Delhi. They've created a legacy for themselves by never failing to deliver great quality, delicious sweets.
Recommended For: Rasmalai, kalakand, anjeer ki barfi, laddoos.
Comments