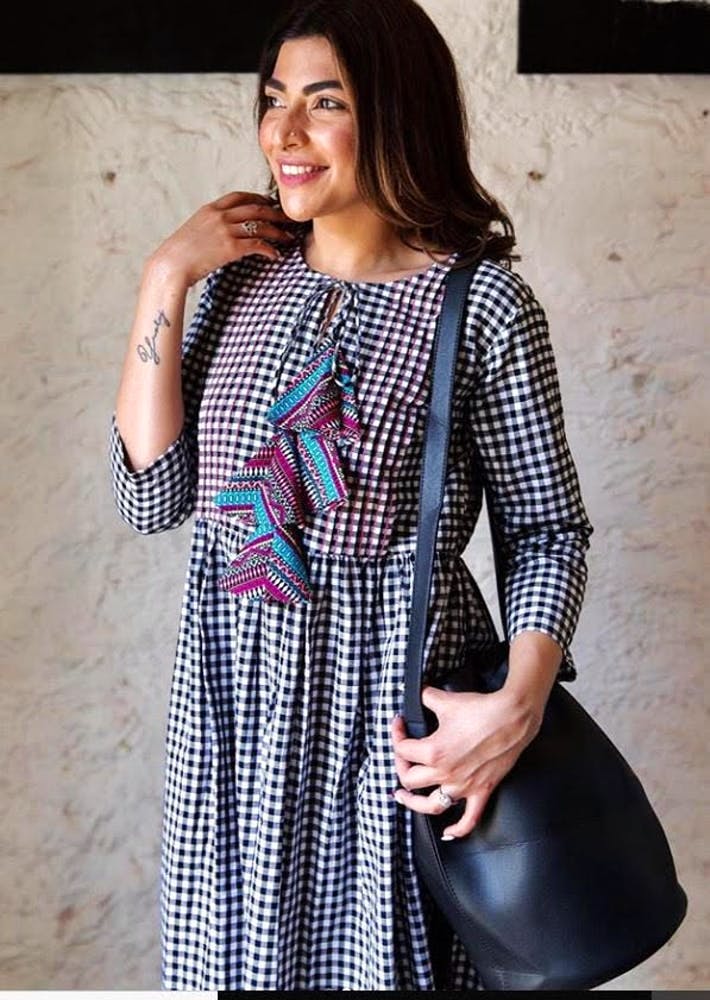 5 Chic Summer Dresses That Won't Break The Bank
What's hot, ladies? 🔥
We all know the obvious answer (hint: Delhi) but what's even hotter? These 5 best-selling dresses that look expensive but are under 1000! They're all especially picked out for their beauty, unique colours and unbelievable comfort. Read on to get your hands on the best trends this season -
Multicoloured Gingham Dress
@therightshadeofred looks bomb in this multicoloured dress, right? The monochrome checks look super chic without adding any unnecessary bling. The stitch detail gives a straight (but not tight) fit and the tassel detail? Adds just the right amount of quirk.
Umbrella Print Dress
For those who like their outfits on the quirkier side, this dress is a match made in heaven for you. It's best worn with embellished flats, quirky Kohlapuris or even a pair of white sneakers for a casual look. Here's a tip: Switch it up by putting on some gorgeous Jhumkas and be ready to slay!
Floral Short Dress
This bell sleeved dress with a gorgeous floral print is well-suited for an informal setting - like a shopping date or college. The breathable material is sure to save you from the heat and the sleeves are perfect for "I forgot to wax" kinda days. Get it on LBB for 448 asap, because yes, it'll sell out before you know it.
Multi-Pattern Bodycon Dress
In the mood to rock it on the dance floor? This blue Bodycon dress by Rigo is a stunning option. It's unbelievably comfortable, comes at 597 (only) but our favorite part is the subtle multi pattern.
P.S.- It comes in a gorgeous Maroon too.
Ikat Cold Shoulder Dress
This dress features a super pretty Ikat print and is great for events that aren't too casual or too formal. The gorgeous beige base is a summer must-have. Pair it with gorgeous heels and you'll be turning heads.
Comments