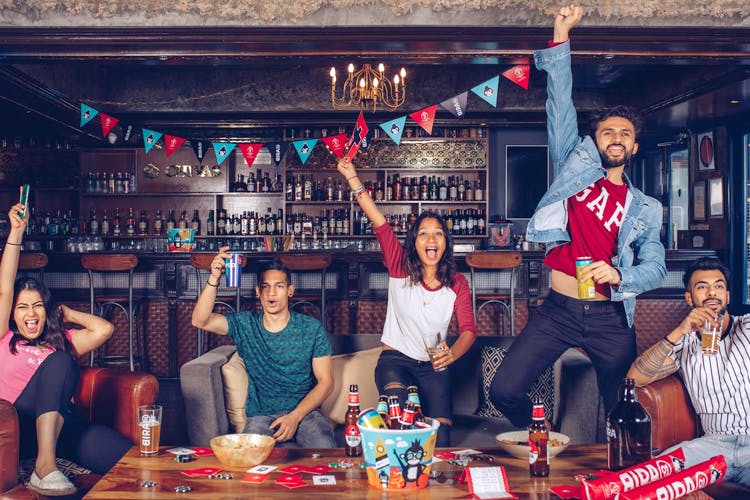 Get Bowled Over With Bira 91: Hit Up These Bars For Official World Cup Screenings!
What Is It?
It's WORLD CUP fever everywhere and Bira 91 is making sure you make the best of it (and all the other cricketing action) with its 5-year official partnership with ICC. This means official WC screenings along with non-stop company of our favourite beer at some of the coolest spots in town. Excited? We sure are as the list of restaurants includes Irish House Nehru Place and Yes Minister Essex Farms in Delhi. Mumbaikars, visit Irish House Fort and Agent Jack's Andheri. Pune fans, head out to FML Hinjewadi. Hyderabadis, you'll be making your way to Soundgarden. And Bengalureans, hit up Irish House Whitefield, Gilly's Fandom Rooftop Kormangala and Byg Brewski Hennur.
These official Bira 91 live screenings will be happening on the key India match days. So, if you haven't already, mark your calendars with these dates, now is a good time:
- India vs Australia – 9th June
- India vs Pakistan – 16th June
- India vs England – 30th June
- Semi Final
- Final
So, take out your jerseys and get ready to cheer for India all along, with your bellies loaded with Bira 91 Blonde as you'll get a bucket of 6 pints, at a special price at all of these bars!
Who Is It For?
If you couldn't go all the way to England to cheer for the team, fret not and chill it out with your squad right here in the city! Enjoy the match while sipping on to a refreshing and crisp summer lager. Round up your crew for a killer World Cup match experience on the screen, along with the Bira 91 Blonde in a new avatar. This summer lager is a must to keep it chill, while you support your fav team.
Why Should I Go For It?
Not like we needed more reasons to hit up these bars; but with Bira 91's special packages, it's going to be a thrilling experience, especially when India plays with Pakistan, Australia and England. Add that extra drama with beer moustaches and bellies. Go bonkers with face painting and photo booths at the decked-up lounges along with some exciting giveaways. Cross your fingers for India's victory; keep up the energy with live beats from DJ Ishani, Mocity, Kampai and many more across all venues!
Anything Else?
We know about your madness for WC, so watch it in the grandest style with Bira 91 buckets and lots of lovely food. Round up your squad to cheer in together for the team battling it out on the big screen and enjoy the pulsating action. Stay tuned for all World Cup related updates and your fav beer on Instagram.

More Information
Comments