The information in this post might be outdated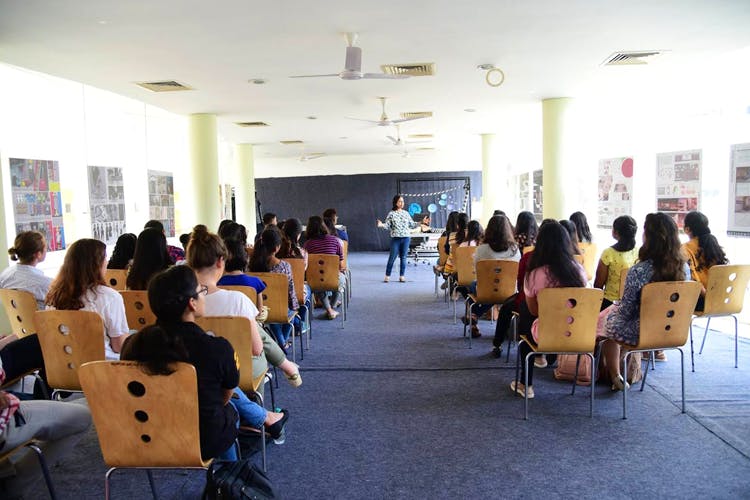 From Styling To Languages: These 5 Short Courses Will Amp Up Your Skills
Workaholics, here's an interesting way to add to your skill set without causing a break in your career. We found five, short-term courses around the city that will add extra weight to your resume—whether you make it a full-time thing, or just an addition to your life skills. From planning a wedding to learning a new language, these fun courses will always come in handy.

Be A Mobile Journalist
Since we are all addicted to our mobile phones anyway, why not make it productive? Pearl Academy is offering a one-of-a-kind course, specially designed for this mobile-first generation called Mobile Journalism. Spread over 11 months, the course will teach you how to use your handheld devices as a medium to gather news for various digital magazines and newspapers and channels.
Plan the Big Fat Indian Wedding
We are all well aware of the craziness that is accompanied by the stress of a wedding, especially your typical desi one. We found a course that is probably going to keep you from losing your mind during any wedding shenanigans. Pearl Academy's Wedding Planning course can help you become a bride-chilla. From correct budgeting to pleasing aesthetics, this 11-month curriculum will teach you how to identify the apt wedding mood in a way that leaves the bride, groom and their families carefree to enjoy their special days.
Change Your Look
Tired of running behind your stylist friend, begging her to dress you up or give you a new look? Join This Image Makeover course at Pearl Academy to be self-sufficient with all your styling needs. No more useless spending at salons for that fancy hair-do. This course will teach you how to dress right for different occasions—including the dos and don'ts of make-up for various settings.
Don't Get Lost in Translation
Explore your love of languages with so many courses available all over the city. Despacito stuck in your head? Learn Spanish and jam along at your next party, thanks to the many courses offered at The Instituto Cervantes. They have different timings and course durations that could work around your work life. If you have an obsession with everything French, then head over to Alliance Française de Delhi to check out all their courses.
Get On(line) With Your Life
If you're planning to start an online business, then check out this course offered by Pearl Academy—Take Your Business Online. This 11-month course is structured into five modules where they teach the students how to create an identity for their brand and showcase their products and services the right way!
So if, like us, you also feel that you're never too old to learn something new, check these courses out and figure out how to make out some time to make yourself happy by doing something new. Pearl Academy has a wide spectrum of skill-specific courses that will help you grow further in life and break out of the rut of a regular 9-5 job. For more courses like these, check out their website!
Comments