The information in this post might be outdated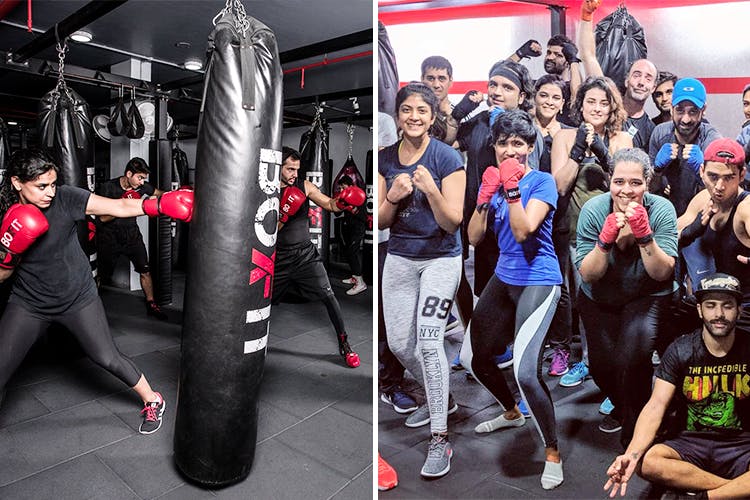 Boxing & Kickboxing Sessions By BoxFit Every Saturday
29 Sep 2018 - 31 Dec 2018
29 Sep 4:30 AM - 31 Dec 12:30 PM
What's Happening
BoxFit is doing hourly boxing and kickboxing sessions every Saturday where you'll learn the sports and build strength, stamina and coordination. Different trainers will lead these sessions, so you'll end up learning different techniques and their own respective styles.
The classes will be in groups–in classic BoxFit fashion–so you won't be sweating it out alone, but with other people which makes it way more fun (and keeps you going). The sessions will be 10–12 minutes of warm up, 40 minutes of the sport, and ending with 10–12 minutes of stretching and cooling down.
Price Includes
INR 199 (plus taxes) per session for a spot. This will also include wraps and boxing gloves, which you'd otherwise have to pay for.

Make A Note
You can choose from the 10am–11am slot or the 5pm–6pm slot on any Saturday. You'll need to wear gym clothing and carry your own water bottle. You need to have no prior experience for these sessions.

Comments