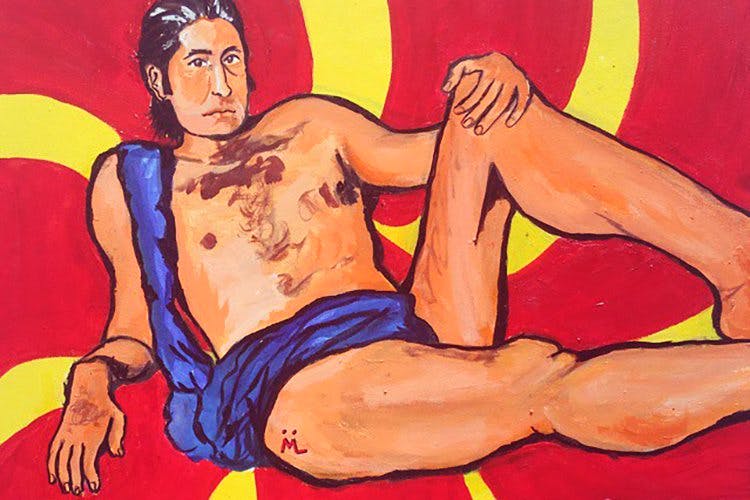 Buy This: Amazing Art That Turns Bollywood Heroes Into Queer Icons
Shortcut
Mili, a young artist and pop-culture enthusiast, draws queer retrograde spin-offs of our 90s macho celebrities, and you too can get your hands on these.
Tempted To Touch?
Actors oozing with sex appeal and rugged manly macho-ness have been given a different perspective via graphic designer Mili Sedhia. Shakti Kapoor, Ranjit Bedi, Aamir Khan, and even Aditya Pancholi can be seen through her rainbow-coloured glasses in her art.
It began with a win-win exchange with her boss: A mini-bar for this life-sized Shakti Kapoor painting, she said, and that she got.
Want These Now? Here's How
These are available as framed A4-sized digital prints and are priced at INR 999. With each of these conversation-inducing, giggle-starting, and in many ways even empowering artworks, comes a funny note of motivation for each to be their own kind of unicorn, and not be defined by gender.
She also makes queertraits, which are portraits of you, or anyone you choose through rainbow-tinted glasses. The price per subject is INR 599.
So, We're Saying…
We Love it. Want it. Getting it. It's great to see a subversion on the greats of that time, and to see this role reversal.
Comments