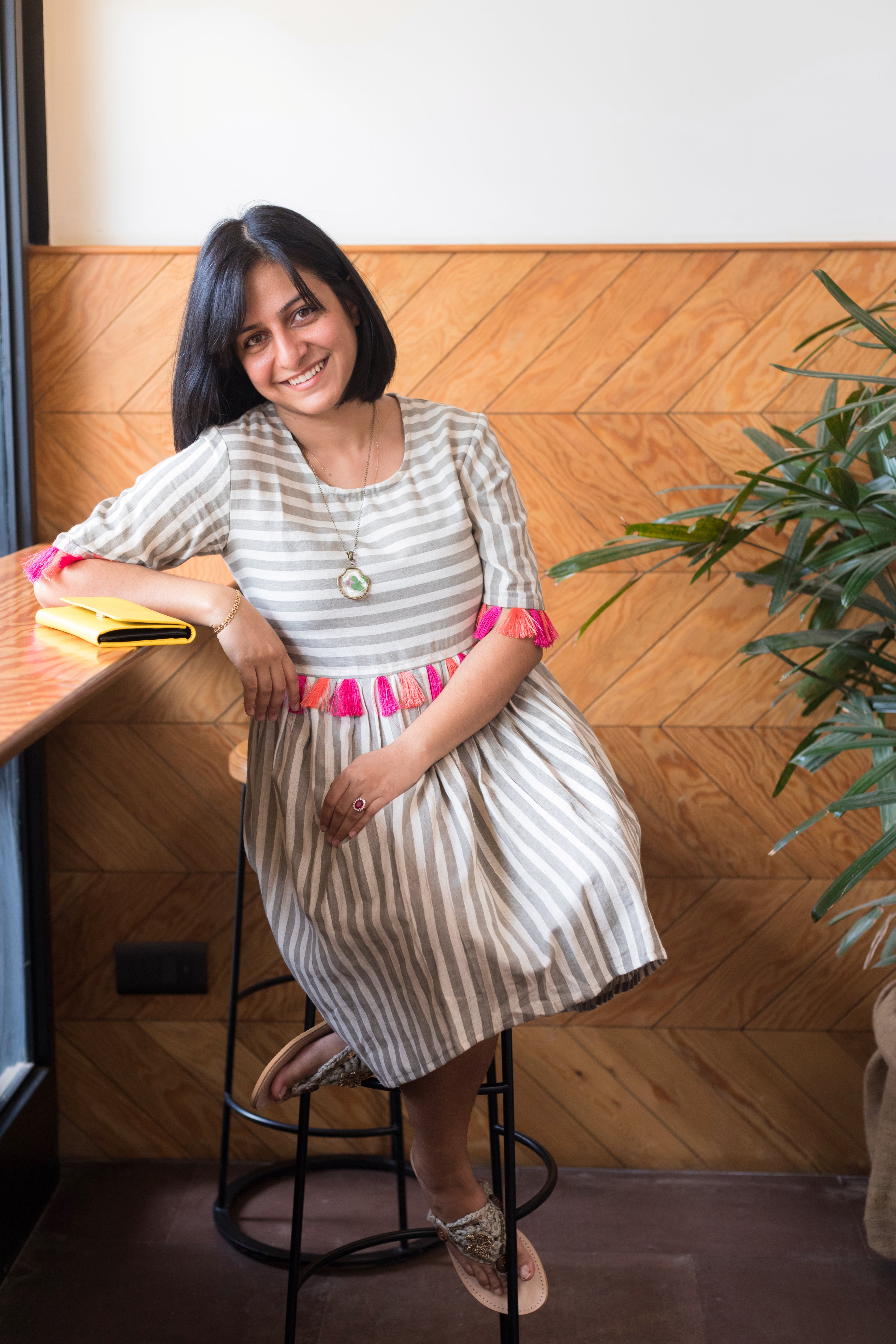 This Outfit Is Giving Me Major Contemporary Festive Wear Vibes
Usually I'm not one to mix and match vibrant colour palettes, but ever since I've become a part of LBB's #TribeOfAwesome - I've been trying out awesome local brands and new styles. Recently, I put together this eye-catching outfit and I can't stop wearing it at multiple places in multiple ways. With Navratri and Durga Pujo right around the corner, I thought this dress was the perfect mix of contemporary and traditional.
Striped Tassel Dress
Featuring a hand-block print, this striped skater dress has become my all-time fav in no time. It comes in a lightweight cotton material and the loose sleeve style keeps me comfy all day. Whether I want to go pandal hopping in the heat or visit a relative to wish them at night, this dress lets me breathe. But what really did it for me were these super vibrant tassels - I love the orange and pink combination! It's one of my top-picks and is super easy on the pocket too. Win-win.
Canary Flap Long Wallet
Bright colours just put you in a good mood, don't they? Especially when it comes to festivals, no one wants to look dull and mundane right? I added another layer of colour to my already vibrant outfit with this yellow wallet. It comes with a durable leather top and three big compartments so you can keep all your essentials while dancing away in celebration. Paper and plastic money - sorted.
Pressed Four-Leaf Vine Necklace
Floral everything is my fashion weakness and when I discovered Alankaara on LBB, all I could say (read: scream) was "Take All My Money!" This beautiful necklace made by them features real flowers and leaves pressed into a glass exterior. No, seriously! This one's worth every penny.
Comments