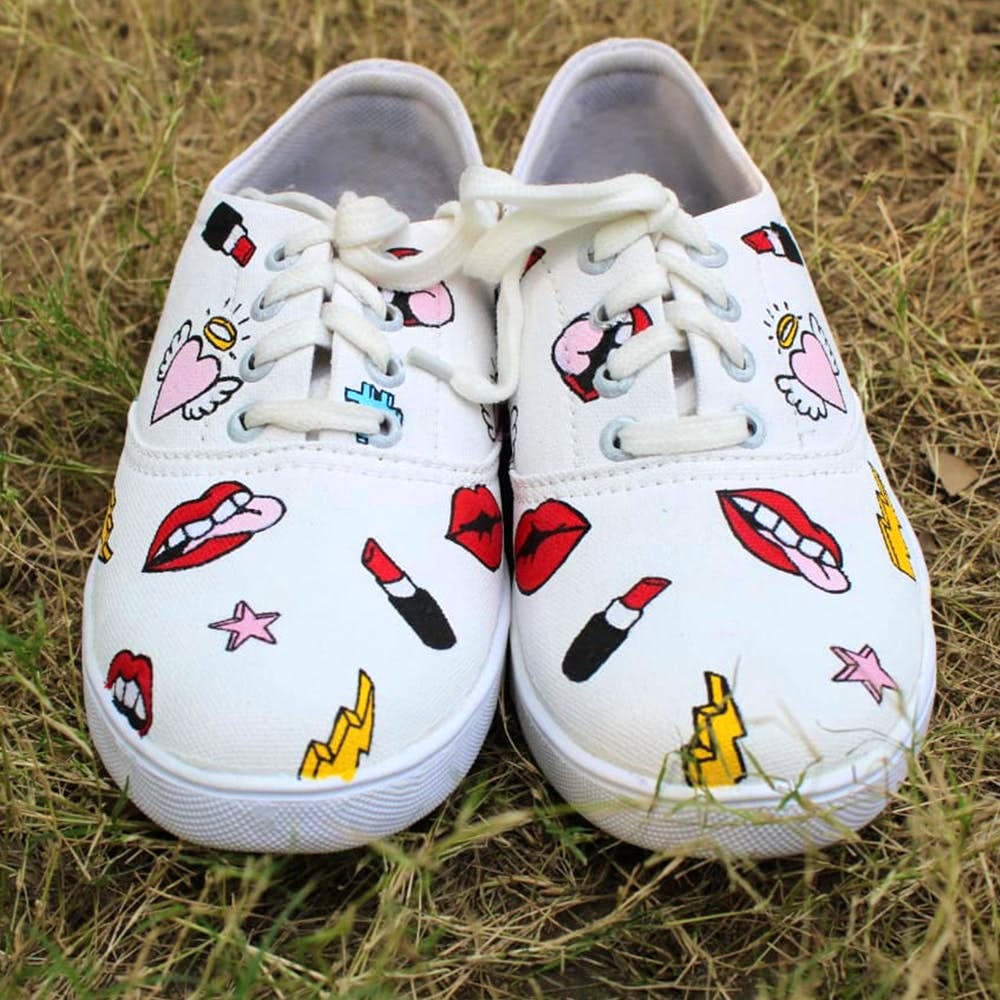 Our Editors Share Value-For-Money Sneakers Worth Buying This Season
Nothing else can give the same snug comfort and versatile utility as a pair of sneakers. Here's a bunch of kicks which are well worth the dough you'll be shelling out and have been specially handpicked for all you sneakerheads by our editors.
Hand-Painted Quirky Sneakers
Lips, lipsticks, hearts and all kinds of motifs that show off your spunk—this pair is one that's easy to love and carry with any kind of look.
Hand-Painted Donut Sneakers
If you've got a sweet tooth, this pair is a great match for you. It keeps the vibe casual, and they are so well-fitting, you'll never go out of comfort with them.
Hand-Painted Ice Cream Cone Sneakers
The comfort and versatility of sneakers are second to none, which is why they're a wardrobe essential. These canvas cuties epitomize all of that. They're sturdy and a reliable pair for any informal occasion.
Handpainted Travel Shoes
Aiming to pack light, but not sure what footwear to carry? We'd say, a sturdy pair of sneakers are the best solution, such as this one. Take it wherever you go—they'll keep you comfortable in any setting.
Comments