The information in this post might be outdated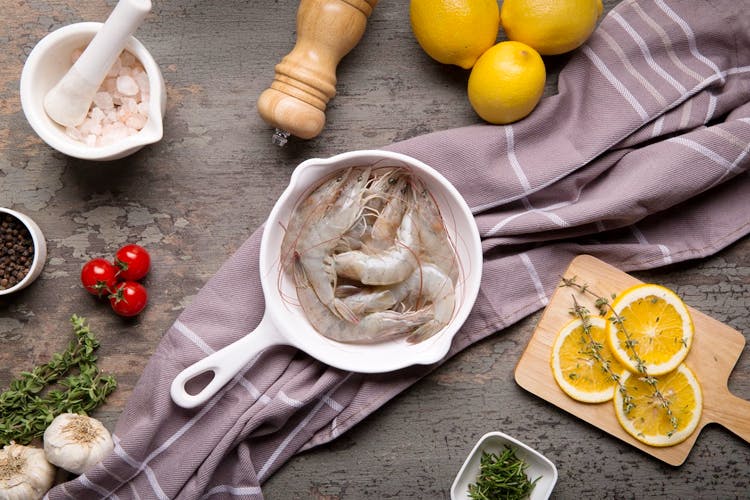 For The Love Of Seafood: Pick Fish Live Or Get It Delivered With This Brand!
Shortcut
If you are a seafood connoisseur, you must be aware of how exhausting the usual fish market trips are. One leg invariably lands in smelly water and the other in a cluster of cats! We came across this brand that'll save you from all that hassle, so that you can enjoy fresh and hygienic fish at your convenience.
Freshly Handpicked!
Cambay Tiger has been in the market exporting seafood for the last 20 years and that level of experience means they know their fish. They have come up with a unique concept where you can order fresh seafood at your convenience and pick your fish live. And by fresh, we mean freshly hand-picked, cleaned, cut and even marinated (an option if you are running low on time). The seafood is vacuum-packed – unlike many local brands that promise to be fresh and often aren't. In fact, they source live Basa (Indian Basa) and Tilapia from their farms, which results in a drastic difference in the quality of their product, especially when compared to others. If you, too, are a lover of prawns, they farm the best prawns in India and deliver to your home the very same day (no kidding!).
All you have to do is order online, where you can find everything from seawater fish like Pomfret, Surmai, Rawas to freshwater fish like Basa, Tilapia & Prawns. The delicious-tasting Atlantic salmon is flown down fresh from Norway, and this brand promises freshness like no other. If you are still traditional in terms of buying fish, then straight up head to their store to pick the fish of your choice from their gigantic fish tank. Their best sellers are definitely the Prawns, Basa, Tilapia and Mud Crabs that are available all year long.
More Information
Cambay Tiger
Nearest Metro Station: MOOLCHAND
Comments