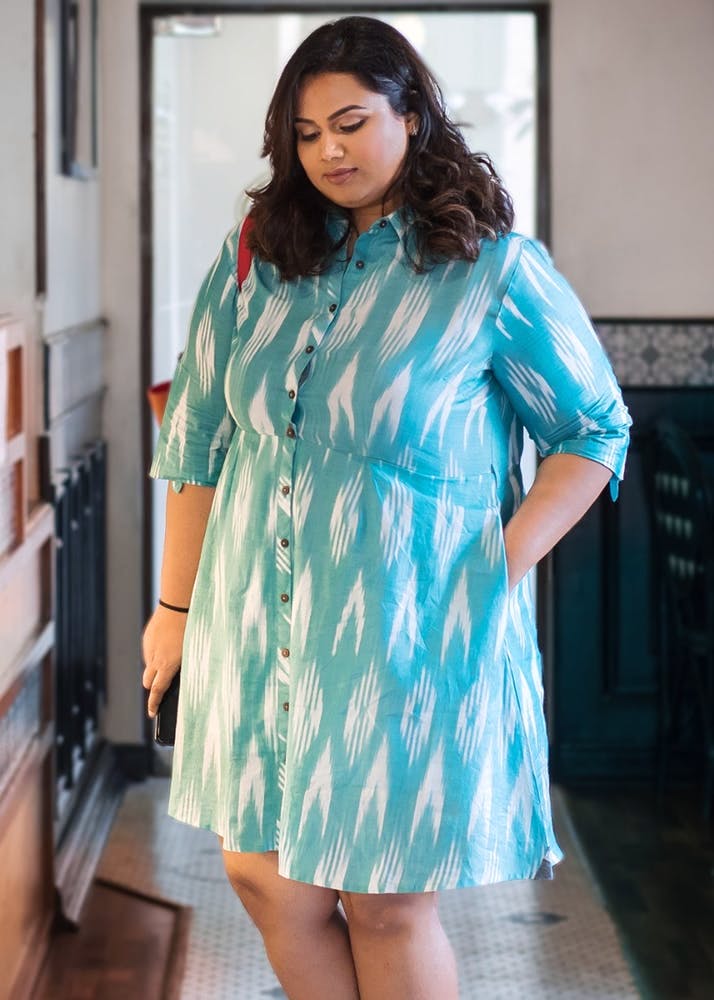 I Get So Many Compliments Everytime I Sport This Work Outfit
The idea of "business casuals" is more fluid than ever right now and with a calendar full of events & informal coffee meetings, I have no choice but to stock up. So when I found this super cute work outfit on LBB, I couldn't resist hitting add to cart. It's weather-appropriate, brunch perfect and meeting-ready all at once 😍
Teal Midi Dress
When you find yourself stuck in a sartorial rut, turn to The August Co. for endless style inspo. Think comfy fabrics, out-of-the box styles and really flattering silhouettes. I absolutely love this happy-hued ikat dress, the chic button down style and cinched waist.
Two-Toned Tangerine Tote
I've been majorly crushing on tan everything so when I found this gorgeous tote on LBB, I didn't find myself second guessing. It's super spacious and looks great with a slew of outfits from 9AM-9PM. And the best part? You can put your whole life into this thing and it still doesn't look bulky.
Ruffled Leather Slides
I call these my "frosting flats". I fell in love with them when I found them on LBB.IN/SHOP! They're super cute, come with a cushioned sole and don't kill my feet when I'm on the go all day long.
Eiffel Tower Gold Plated Studs
If you know me, you know my obsession with all things French and the Eiffel Tower in particular. These cutesy customised earrings are hand-made by Krita & Penna, a local brand that's known for their statement studs. They're super affordable, lightweight and fetched me so many compliments!
Comments