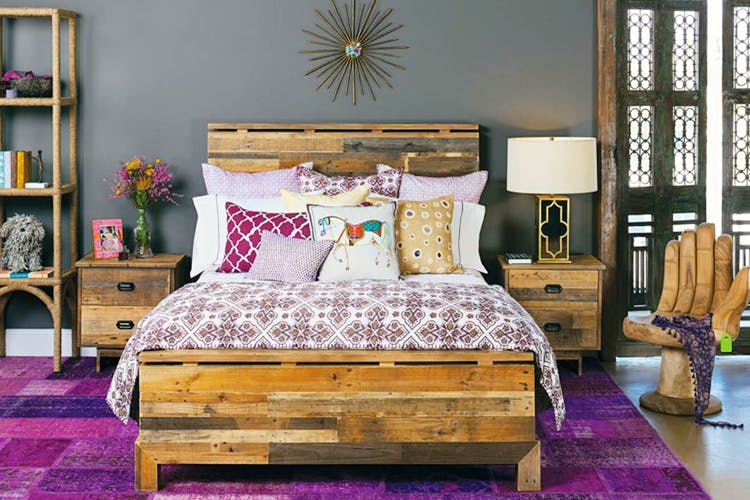 Compose A Beautiful Bed For Sleeping And Lounging
Think of your bed as an artwork in itself. Put some thought into what would make you want to spend time on or in it. In this inviting bedroom, the vibrant carpet shades are echoed in the generous pile of cushions, and the rustic wood of the bed and cabinets provides textural interest. The modern hand seat contrasts the traditional, Moroccan furnishings and is a show-stopping place for tossing an Isadora Duncan–style scarf.
True bohos have never thought inside the square, so they are unlikely to have a padded buttoned headboard that matches their sheets. The backdrop to this exotic bed is a colourful suzani rug that lights up the room. Other ideas are a bamboo screen, a beaded curtain, a silk kimono, an heirloom quilt, a fringed shawl or a length of vintage lace. Draping rather than making hospital corners is the boho way.
LBB Recommends: Vajor, Second Floor Studio, PulpyPapaya and for quilts Cornucopia.
Comments