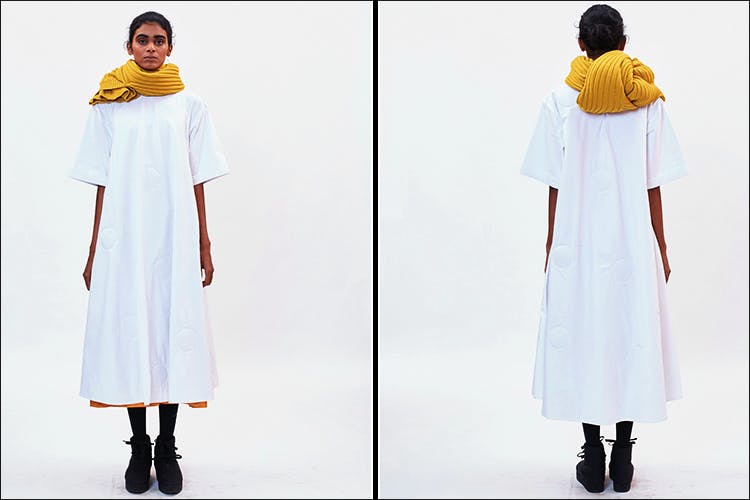 Contemporary Clothing Label Lovebirds Just Went Online
Shortcut
A contemporary label for women, Lovebirds was once present only in Hauz Khas Village. They've now spread their wings and have flown online.
How It Started
Lovebirds started off as a vintage store, wherein they curated exclusive vintage designer clothes and accessories from all over the world. Now they've got their own collections up for grabs.
This brand is for those of us who cringe at the sight of even a little bit of heavy embellishment and overuse of colour. Having won accolades such as Vogue Italia Next Talents 2016 and Grazia Young Designer Award 2016, Lovebirds is making quite a statement in the fashion world.
The Beauty Of Simplicity
Architectural-inspired geometric details form the core of Lovebird designs, but aside from the unusual shapes and form of the apparel, everything from the execution to the kind of fabric used is clean and simple.
The structure and silhouettes are what makes this label stand apart from the many brands that are doing minimal style of clothing these days.
What We Love
We love these shear separates that's made with black georgette, and this front slit dress with checks. If you want something slightly more feminine, check out this pale pink pleated dress with a belt that cinches at the waist so that you can show off those curves!
While we do love their collection, shorter women with a stockier build might want to stay away from them as the silhouettes are rather voluminous and might make you seem shorter.
Check out Lovebirds online here.
More Information
Lovebirds
Nearest Metro Station: GREEN PARK
Comments